Have you been searching for the best electric shaver for a tough beard and sensitive skin? It's not as easy as you might think because, in spite of what the ads say, not all shavers can handle thick hair. And it's not enough to just cut the hair as you'll want a shaver that will help you manage your beard.
We know how difficult it is to find good thick beard shavers, so we scoured the web and came up with two shavers that have been designed for men with lots of facial hair.
Top 3 Electric Shavers For Tough Beard And Sensitive Skin
---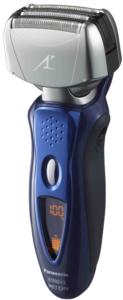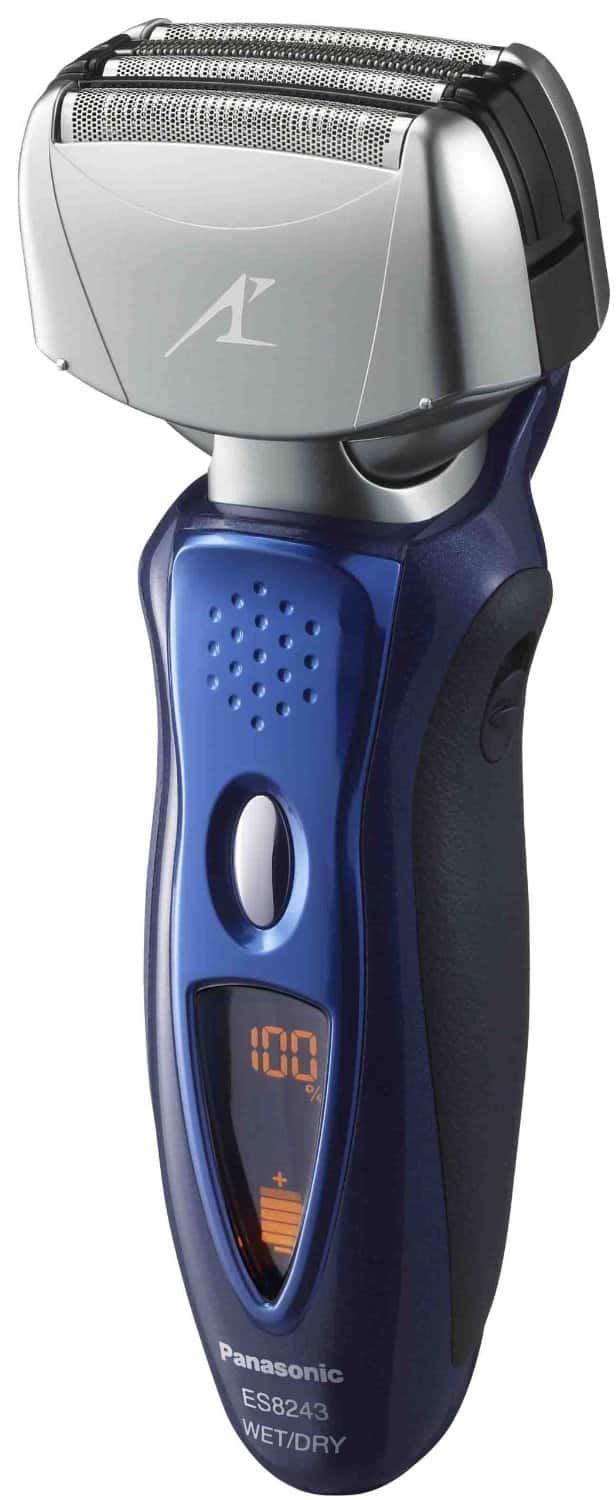 First on our list of the best electric shaver for tough beards and sensitive skin is the Arc4. The Arc4 is packed with features that make it easy for you to cut, trim and manage a heavy beard.
The highlight here is the Arc foil shaving system that cuts beard and thick hair for a close, smooth shave. However, it also has other features like a pivoting head and heavy-duty motor for superior performance.
Features
The Arc4 shaving mechanism uses stainless steel, ultra-thin foils to grab, hold and lift the hair. Next, its four 30 degree angle blades shave hair right on your skin for a close shave.
The foils and blades are hypoallergenic so they won't irritate your skin.
The Arc4 has an ergonomic grip and is optimized for full grooming and minimizing shaving time.
LCD Display: the shaver has an easy-to-read digital display. Since the LCD is on the handle you can quickly see the information. The LCD has a  battery charge indicator, foil and blade reminder, sonic vibration cleaning mode,  cleaning notification, five-stage battery indicator and a shave timer.
Its shaver trimmer makes it easy to detail your mustache. The trimmer is set at the back of the shaver head, so you just have to pop it up when needed.
The face shaver head is flexible, making it easy to pivot and move side by side or up and down. This results in an even movement as the head follow your face's facial contours.
Its linear motor runs at 13,000 CPM, compared to the standard 10,000 CPM used by most shavers.
Pros
Shaves smoothly without causing skin irritation
Can be used dry or in the shower
No need to use special cleaning solutions
Easy maintenance
Hypoallergenic
Cons
Makes a distinct sound when in use, though it's not really noisy
May take some time to get a close shave
Who is it Best For?
The Arc4 is first and foremost for men with a thick beard. It's not perfect, but the design and shaving power also makes this ideal for those who have thick facial hair in general.
As powerful as it is, the Arc4 is soft enough for men with sensitive skin and wary of irritation.
Verdict
The Arc4 is an exceptional shaver. As the feature highlights and specs above show, this is the kind of shaver you use when the cheaper ones fail. Since it is very capable of close shaves, thick hair or otherwise, it's a good buy.

The Philips Norelco 3500 is billed as a friendly shaver for cutting and maintaining a beard and stubble. While it's not as fancy as other trimmers, it does have all the practical elements built in.
Features
Titanium steel blades: the 3500 has high-quality titanium steel blades which prevent skin irritation and trim hair efficiently. The blades self-sharpen too for your convenience. Because the blades are self-sharpening, you can use this shaver for a long time and not experience a loss in quality.
The 3500 is ergonomically designed so you feel comfortable holding it. The handle's shape also makes it easy to shave your neck and other areas that are usually hard to reach.
The trimmer is detachable, allowing you to clean it after extensive use.
The 3500 is equipped with a sophisticated lithium-ion battery to provide optimum power when shaving. A full charge takes an hour and is good for 120 minutes of shaving.
The blades have been tailored made for cutting thick beard, and it also provides a protective trim. The blade tips are rounded, ensuring your skin doesn't get irritated. The rounded blade tips might seem like a bad idea, but it actually works here.
One of the more significant features of the 3500 is its 20-length settings. By adjusting the zoom wheel you'll be able to get the settings just how you want it. You can lock the zoom wheel from 0.5 to 20 mm. There's no need to attach anything else so the 3500 is ideal for straightforward shaving.
The 3500 is mostly for trimming thick beards, but it's just as efficient for stubble maintenance.       Combine these with the ability to secure the length and you can trim your beard at the length you want.
The package includes the cleaning brush, beard comb, power cord, electric trimmer, and instructions for use.
Pros
Easy to use
Lightweight
Long lasting battery
Powerful motor
Allows incremental adjustments
Cons
Cleaning could be easier
Keeping stubble consistent takes some work
Who is it Best For?
As the features indicate, the 3500 is primarily for shaving, trimming, and maintaining a thick beard.
If you have thick facial hair or hair just grows fast, you'll find the 3500 handy for maintenance. Aside from facial trimming, you'll find this practical for shaving hair on other parts of your body.
Verdict
The 3500 is a quality trimmer, and while there are high-end options, this should do for most men. It's durable, easy to use, and doesn't leave your skin with a rough or irritated feel. For its adjustability and trimming features, we're giving the 3500 a buy recommendation.
Different from other electric shavers you have used on your thick beard most of which were only successful at painfully yanking your hairs out, the Panasonic ES-LF51-A electric razor is comfortable to use, doesn't irritate the skin, and is super easy to clean.
Features
The Panasonic ES-LF51-A electric razor features four precision-honed, ultra-sharp, hypoallergenic nanotech blades for quick, clean and comfortable shaving
It has an ultra-thin, stainless-steel multi-fit foil that adjusts gently and closely to facial contours
The flexible pivoting shaving head glides effortlessly over the face, chin, neck, and jaw.
Panasonic ES-LF51-A electric razor uses a fast, powerful hyper performance motor to deliver up to 14,000 cuts per minute across 4 blades. This feature perhaps makes it eligible to be listed among the best electric shavers for thicker beards.
There is a 5-stage LED in the handle showing the Panasonic ES-LF51-A shaving status
The pop-up trimmer of the Panasonic ES-LF51-A electric razor is very useful for detailing mustaches and sideburns
Made for use as a wet or dry electric shaver.
The battery charge indicator is perfect as you always know exactly how much power remains.
Featuring a power source of 100-240V, the Panasonic ES-LF51-A electric razor is adjustable to the voltage of other countries, thus saving you cost on voltage converters.
Also, its safety lock and travel pouch ensure ease of transportation and safety of the device.
Pros
The Panasonic ES-LF51-A electric shaver is comfortable to hold and use.
Cuts more efficiently and cleanly at the base of every hair.
Shows the rechargeable battery status at a glance.
Shaving is faster
Cleaning is quick and easy
Maximum closeness (no pulling or irritation), greater shaver comfort, and reduced shaving time
Designed to shave gently on even the most sensitive skin
No need for cleaning apparatus or expensive cleaning solutions.
Cons
The noise level is up but not excessive
The shaver head is large but still gives access to tight spots
May not be too friendly with people who are used to the circular pattern of shaving
Who is it Best For?
Men with bald heads have sworn by the Panasonic ES-LF51-A electric shaver. Women can also use it to shave their legs.
Cool for use on different skin types, this electric shaver is also ideal for trimming short beards.
And because of its cutting power, it is particularly great for men with thick or tough beards. It also shaves well on the neck and chin region too.
Even so, the Panasonic ES-LF51-A electric shaver works perfectly on different face shapes and sizes (small, large, angular, and narrow).
Verdict
Used wet or dry and easy to clean, the Panasonic ES-LF51-A electric shaver gives a fast, close, smooth and comfortable shave on men's thick and tough beard and/or bald head. Not only for shaving, but women can actually use this electric shaver to get hairs off their legs.
As a bonus, Panasonic ES-LF51-A is as simple as can be, and after usage, it fits right back in the drawer or cabinet.
A quiet device and one highly rated, the Phisco electric shaver cuts cleanly, is comfortable to hold, opens quickly for cleaning, and the battery is a beast!
Features
The Phisco electric shaver Lithium-ion battery provides a powerful and long-lasting (up to 120 minutes of shaving time–about 30 shavings) shave with every charge.
A High-Speed Motor of up to 2800 RPM allows this electric shaver to work quietly.
With its durable and self-sharpening precision blades, the Phisco electric shaver provides a quick and clean shave.
The dual-track cutter feature of the Phisco electric shaver adjusts nicely to facial contours for increased shaving comfort.
3D floating head for a smoother and closer shave.
The LED lights of the Phisco electric shaver show the battery percentage, charge indicator, cleaning indicator and safe lock indicator.
Pop-up trimmer is perfect for sideburns and mustaches.
Featuring a waterproof design, the electronic parts of the Phisco electric shaver are protected so it can be used wet or dry.
Pros
Super quiet
The travel lock feature is especially helpful for those who travel for business
Charges really quickly and its battery life is excellent.
Shaver arrives fully charged
Cleaning is a breeze
The Sideburn trimmer is adequate
The USB charger is convenient
Replacement head is readily available and affordable, plus cutters are easy to install
Highly rated on Amazon
The packaging and presentation of the Phisco electric shaver is very detailed and top-notch so if you were to give it out as a gift, the receiver would think you invested far more.
Cons
May take some time before the Phisco electric shaver blends with the user's face, but once it does, it does a nice job.
Does not have a charger or charging stand, only a USB cord.
Who is it Best For?
By "2-in-1," it means the Phisco electric shaver is both a shaver and a trimmer. As a result, this shaver can be used on men's long, thick beards/short stubble, while working exceptionally well for men who want to style their beard.
Additionally, Phisco electric shaver can be used by men and women alike to get rid of body hair.
Verdict
Tough on thick and long facial hairs but gentle on the skin, the Phisco electric shaver is a great value for money at a very competitive price.
No pulling, pinching or razor burn but instead giving you a way more comfortable shave, the Braun series 9 catches almost all flat-lying hairs.
It can let you go 2-3 days without shaving your head (yes, you can actually use this as a head shaver even though it is made for beards) or worrying about having to use clippers to get hair shorter first before shaving.
Features
The Braun Series 9 features 4 cutting elements and 1 SkinGuard for optimum efficiency and maximum skin comfort.
Has 2 specialized trimmers for picking up tiny and tricky hairs
10,000 micro vibrations for deeper penetration to capture more hairs with fewer strokes
An intelligent AutoSensing motor and larger cutting area ensure efficiency even on dense beards.
A 10-direction flexible head and floating shaving elements for adjusting to your skin and for capturing hairs in tricky spots such as under the lips and nose.
Pros
Cuts cleanly and evenly
Cuts closely compared to other razors
The cleaning box works very well
It is quieter and keeps a charge
Cons
Some customers have complained about the price
Large shaving surface
Refill packages are quite expensive
Who Is It Best For?
The Braun series 9 works effectively on men with beards that may be curly, long, black or flat.
Given its perfect blend of efficiency and comfort, this electric shaver turns out to be best for men with grey and/or thicker, full facial hair. It also comes recommended for men with easily irritated (acne-prone) or super sensitive skin.
Verdict
Versatility is the middle name of the Braun Series 9. So whether you are looking for an electric shaver for your grey hair, sensitive skin, or full, dense facial hair, this is it.
---
Features You Should Look Out For When Buying An Electric Shaver
Does a quick, clean and smooth shave without discomfort and skin irritation sound like a plan?

Here are specific features you should look out for when buying an electric shaver for your thick beard:
Multiple sharp blades. In a contest of best value vs. best overall electric shaver for thick beards, it turns out both the Panasonic ES8243A and the ES-LF51-Aelectric razors have four ultra sharp nanotech blades. Braun Series 9 also has four ultra-sharp Titanium blades. It is not clear the number of blades of the Philips or Phisco, but the blades of the Philips is made of Titanium.
Well-designed shaving head. The Panasonic ES8243A, ES-LF51-A, Braun Series 9 and the Philips feature a flexible pivoting and floating head.
It's also worth mentioning that while the Panasonic ES8243A, ES-LF51-A, Philips and Braun Series 9 are foil shavers, the Philips is a rotating shaver.
Charging and Battery Features. There are basically two types of electric shavers batteries: nickel metal hydride (NiMH) and lithium-ion (Li-ion). It seems though that the NiMH batteries are heavier and provide less power than the Li-ion batteries.
But, you know, in the morning as your eyes dart between the clock on the wall and your unshaven face, the need for a shaver with a quick-charge feature quickly becomes obvious.
You could quickly plug your shaver in and between 1-3 minutes of charging you can have up to 5 minutes of a one-off shave. A helpful feature, no?
Also, consider an electric shaver with charging and battery status indicators.
Digital numeric displays and LEDs provide at-a-glance visual information, including information like when it's time for a recharge when the battery is full, and how much runtime remains. You sure don't want your shaver dying on you midway into shaving.
Shaving Tips for Men With Thick and Tough Beards
Beard thickness and length. For slightly dense facial hair with a few hours of stubble, the Philips Norelco Beard trimmer makes perfect sense.
For fairly thicker facial hair with less than 48 hours of hair growth, either of the Panasonic ES8243A, ES-LF51-A, or the Phisco electric shaver is an overkill. For really dense, tough facial hair with up to three days of hair growth, you can't go wrong with the Braun Series 9.
Shaving frequency. Even the best electric shaver for a tough beard and sensitive skin will have difficulty if your beard is extremely thick and you decide not to use scissors first. How long do you wait before you shave?
Our short and honest answer is that the longer you wait, the longer it takes to get rid of your thick facial hair. Daily (or at most three days a week) shaving is generally recommended and especially applies to men with dense facial hair.
Skin type. If you have a thick or tough beard and sensitive skin, you don't want to wait days before getting a shave because the longer you wait, the harder it is to burrow through those hairs and the more passes and pressure it will take to get a decent shave.
Needless to mention that your skin is at risk of irritation if you are running repeated passes against it.
Budget. The most expensive electric shaver in our review is the Braun series. The most affordable is the Phisco electric shaver.
What is more interesting from our research and observation is that the Phisco did as much regarding performance, and so did the Braun Series 9. The only difference is that the Braun Series offers more safety and comfort features.
Availability and affordability of replacement parts. The best electric shaver for tough beard and sensitive skin are made by popular manufacturers with easily sourced parts.
From our observations, the replacement parts of the Phisco electric shaver is readily available and affordable. Likewise the replacement parts of the Panasonic and Philips electric shaver.
The same cannot be said of the Braun however. Despite its premium price, its replacement parts are also expensive and are not easy to get.
Conclusion
There you have it, the best electric shaver for a tough beard and sensitive skin. There are a lot of shavers in the market, but only a few are meant for heavy-duty use.
As always the real test comes with thick beards. The two products we reviewed here, the Norelco 3500 and the Panasonic Arc4, are both capable of trimming thick beards. So if your old shaver is just not up to the task, we suggest either of the two here.
To learn more about electric razors including foil razors and how they compare to rotary razors, check out our article on how electric razors work.