Are there gray areas in your beard you want to conceal? Or perhaps you'd like to keep a little of the gray but maintain a mostly black appearance for your beard.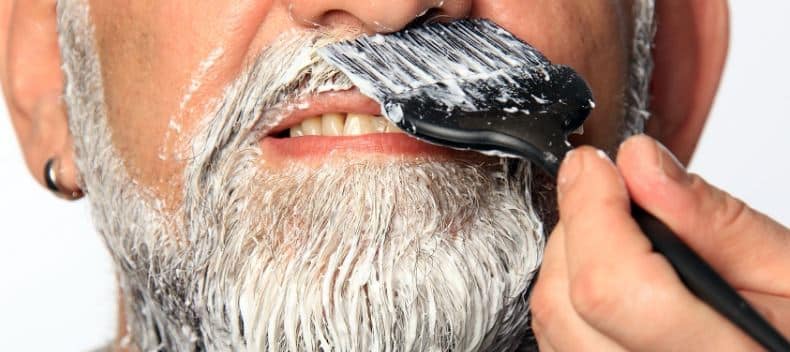 Yes, for most men getting greybeards is inevitable, but that doesn't mean you can't do anything about it.
With a good dye, for instance, you'll be able to restore your beard's black color, but which one do you use?
Well, we're here to help you out as we have the best beard dye for sensitive skin, starting with our #1 recommendation, the Blackbeard for Men 3-Pack.
---
Top 3 Best Beard Dyes For Sensitive Skin
---
Now, let's see the best dye for sensitive skin reviews.
The Blackbeard Beard Dye is not your typical dye, as it's been formulated to be more effective and gives you full control over your beard's appearance.
With the Blackbeard, you just need to apply it and not worry about getting skin irritation.
Features
Blackbeard for Men is not your regular dye, as it is more of a brush-on color for your facial hair. You can apply it to your mustache, eyebrows, sideburns, and beard. All you have to do is brush a bit of the Blackbeard on and you're ready.
Waterproof: the Blackbeard is water-resistant so it won't come off even if you get caught up in a downpour. With other beard dyes you have to be wary of getting wet, but not with the Blackbeard.
Hypoallergenic: as we have noted above the Blackbeard has been formulated so it's hypoallergenic. Other beard dyes are notorious for causing skin irritation and itchiness, so this is more efficient.
The Blackbeard formula is 100% free of harsh chemicals. Even so, Blackbeard for Men doesn't compromise when it comes to performance and results.
You can apply the formula in seconds and the effect is good for the whole day.
The application doesn't take a long time to use. You won't breathe any harsh chemicals, there's no need to wear gloves and it only takes a few seconds to use.
The Blackbeard lets you keep as much gray hair as you want. Others prefer leaving a bit of gray behind because it "looks natural", while others want to remove all traces, it's up to you.
You can also use the Blackbeard to fill up gaps or used it for your stubble or thin beards.
A 3 pack of Blackbeard is going to last 12 weeks, assuming you've got a neatly trimmed beard. You can also purchase a 6-pack, a single pack, or the 13 Max Pack.
The Blackbeard is available in black, brown-black, dark brown, auburn, and brown.
Pros
Very effective in removing gray hair
Can be washed off with water and soap
Doesn't cause skin irritation
Can be used with a dye or on its own
No messy application
Cons
Works better for short than long beards
One customer said the color doesn't last long
Blackbeard for Men Formula X Instant Mustache, Beard, Eyebrow and…
GRAY HAIRS BEGONE: Wipe out all the gray, or leave some if you like. Color your whole beard,…
EASY TO USE: Just brush it on. Takes around a minute. Convenient, on-the-go. No mixing of harsh,…
LOOK YOUNGER IN SECONDS: Take years off your appearance. No need to worry your gray facial hair…
Who is it Best For?
Blackbeard for Men is best suited for men with short beards, and even those with long beards can find it useful if enough is applied.
This is also for those on a budget because you only have to apply a little to see the full effect.
Also, Blackbeard for Men is best for men with sensitive skin as its hypoallergenic formula has been proven effective.
Verdict
Blackbeard for Men, true to its claim, is not your standard dye as it's more effective. Whether you want to completely remove any traces of gray hair or leave parts of it, the Blackbeard gets it done.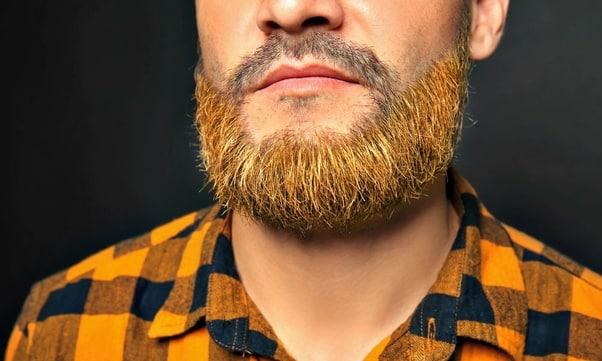 ---
The Grizzly Mountain Beard Dye is getting a lot of positive feedback thanks to its natural and organic formula. This is a natural beard dye for your sensitive skin. In addition, it is also a permanent beard dye for sensitive skin.
Yes, the trend among skin products today is to go organic and natural, but not all of them are. However, the Grizzly Beard Dye is among those that do work.
Features
This beard dye for men with sensitive skin has a natural look and feel to it.
This natural dye is permanent, unlike those used in other products. When you apply the Grizzly it won't come off unless it's shaved off. Other dyes are no more than mascara so this has a more permanent effect.
This is 100% chemical-free, which is the reason why you don't feel any side effects.
Its organic properties ensure the dye doesn't smudge or look too well placed.
The Grizzly Mountain Beard Dye is extracted from natural plants. When you apply the Grizzly, the color remains on your beard's surface. It doesn't enter your hair follicles, reducing the possibility of skin irritation.
The Grizzly doesn't apply color uniformly, ensuring they don't appear forced or unnatural. Instead, color is applied to the gray area naturally. Color is also set in various shades so everything looks natural.
Pros
Easy to use
Doesn't cause any side effects
WaterproofChemical free doesn't cause skin irritation
Cons
One customer said the formula took too long to take effect
For some people, the dye makes their beard's color look uneven
Who is it Best For?
The Grizzly Mountain Beard Dye is for men who prefer a natural look to their beard dye. Men with sensitive skin are also going to appreciate its hypoallergenic properties as it's not going to cause redness or skin rash.
The Grizzly dye is also ideal for men with coarse beards and prone to allergies. If you're afraid of using beard dyes because of your sensitive skin, the Grizzly Mountain Beard Dye is a good option.
Verdict
The Grizzly Mountain Beard Dye is as natural as claimed, and it doesn't cause any unpleasant side effects either.
There is stiff competition in the field, but the Grizzly Dye holds up its own as far as giving as getting of the grays in your beard is concerned. For men who like their dyes natural and organic, look the Grizzly up.
---
Beard dyes which are ideal for touch-ups (for covering just a few gray hairs) as well as for covering your beard completely as you wish are usually preferred by many.
That's the reason we recommend Godefroy's Color Tint Kit; it is versatile enough to work on different kinds of beards while making you look natural. We love this beard dye for other reasons too.
Features
This beard and mustache dye for sensitive skin has many natural ingredients and does not contain ammonia (which may damage hair and result in skin irritation if large doses are used.
It lasts long and is considered as a permanent dye because a single application can last you several weeks.
It can be used on your sideburns as well as on shorter beards like a goatee.
A single Godefroy Color Tint package contains up to 20 applications, which is considered a great value for its price, and in fact, an excellent long-term investment.
The dye's natural brown coloring can be adjusted by how long it stays. The longer it remains on your beard, the darker it will appear. Also, it works effectively on extremely color-resistant beards and doesn't apply patchily, but evenly.
The dye kit comes with both developer and color capsules. You'll mix the developer with capsule powder and allow it to sit for a short while before you apply it to your beard.
Pros
Good for dyeing your beard completely or covering spots
Each kit contains up to 20 applications
Natural and ammonia-free
Cons
The formula may drip, as it feels a little thin
Godefroy Hair Color Tint Kit, Medium Brown, 20 Applications
This 20 application kit can be used in your hair, on beards, mustache, sideburns, or temple.
Blends very easily with existing colors. Salon results in the comfort of your home.
Root touch-up to covers the most resistant gray hairs 100%. Comes in pre-measured capsules, with no…
Who's It Best For?
The Godefroy's Color Tint Kit is suitable for men who love to do touch-ups (cover a few gray hairs) on their beards as well as cover their entire beards.
Its versatility makes it suitable for all kinds of beards, even color-resistant ones.
Verdict
This Godefroy's Color Tint Kit is the favorite of most barbers and works well for every dye job, small or big.
It's one of the best men's dyes for sensitive skin. Applying it is easy, and one application can last for several weeks.
---

---
RefectoCil Hair Dye is a natural dye that works perfectly on eyebrows and eyelashes, as well as on beard hair. It is excellent for mostly natural brunette hair.
Also, it is less irritating than many other beard dyes, this feature makes it one of the best facial colors for sensitive skin. But you should as well take a patch test with it just to ensure that you do not have any allergic reaction to the dye.
Features
It is a more permanent alternative compared to similar dyes. A single application should last about 6 weeks. This implies that you'll have the convenience of not reapplying it frequently.
It is a natural brown
It is versatile
It is recommended to allow the dye to set for about ten minutes before jumping into your shower. That may be a bit longer period of waiting than with some other dyes, but it is worth it for the type of natural brown look that it gives your beard
One application can last you over 6 weeks, if not more
You have to buy the developer and dye separately as they do not usually come together in the same package.
Pros
Doesn't cause as much irritation as other dyes
Easy to apply
Long-lasting
Cons
The tube is small (although you'll only have to use the dye every six weeks or more)
No products found.
Who's it Best for?
RefectoCil's natural brown dye No. 3 is a versatile brown dye that's ideal for men with natural brunette hair. Also, it is suitable for men with sensitive skin.
Verdict
RefectoCil's Natural Brown No. 3 Hair Dye is perfect for almost all natural brunette hair colors and is versatile enough to perform well on eyebrows and eyelashes.
Also, it lasts longer and does not have to be re-applied frequently.
---
There are some key things to note about the Henna Guys Pack of Dark Brown Henna Hair Color – it does not work on black hair or lightens hair color.
One thing you need to know about the Henna Guys Pack dye is that it works effectively in covering gray hair for men with dark brown and brown coloring.
Also, you should know that it doesn't contain harmful ingredients like pesticides, metallic salts, chemicals, and alcohol.
Features
This beard and mustache dye for sensitive skin contains several natural ingredients that protect your skin and hair from damage, such as false daisy, neem, henna powder, and indigo powder.
The primary ingredient is Henna, a herb that is grown in India and is used for various purposes as well as other medicinal uses.
The powders are not up to 12 months, which implies that they are powerful with strong stains. They triple-sift the powders after manufacturing to ensure the smoothest and finest texture.
And there is more to like: it is versatile enough that it can be used on your mustache hair or head hair, and it is suitable for both women and men.
This beard and mustache dye for sensitive skin is contained in a 5.3oz aluminum foil bag which is sealed to last long. Each package comes with 50g of pure Henna and 100g of coloring (dark brown).
To achieve the best result, you should apply the Henna dye and leave it for 2 hours on your beard before rinsing it.
Pros
Contains no fillers
Excellent value
Natural ingredients
Cons
The application is not as easy as when compared with other dyes.
Who's it Best for?
The Henna Guys Pack of Dark Brown Hair Color is versatile and can be used by men with dark brown and brown coloring. The gentle beard dye can be used by both men and women.
Verdict
This Henna Guys Pack of Dark Brown Hair Color is certainly one of the best natural beard dyes. Among other Henna beard dyes available, this is the best mustache dye for sensitive skin; one product that works wonders!
---
Why Should You Dye Your Beard?
There is no way to reverse the aging process, and the years spent cannot be returned. But there are a few things that we can do to make ourselves appear younger – and dyeing the beard is one of such.
Or, you probably just wish to change your beard's color.
Whichever the case, you have likely pondered on the question of whether to dye your beard or not.
It's always helpful to think about your reason for considering a beard dye, especially if you have sensitive skin.
On another note, be careful with your mustache. While dying your beard can be cool, dying your mustache may not be. In fact, many people consider mustaches creepy when dyed for example. Are mustaches creepy? That's really up to you to decide but dying it can be a bit strange.
Every man has different preferences, but these are common reasons why many men consider beard dyes:
---
It's An Aging Issue
The gray hairs which pop up in the beard tend to reduce the confidence some men possess. Even though the gray hair phenomenon does not come off as a direct blow to your self-esteem, you surely want to preserve that youthful look for as long as you possibly can. If aging is your reason and you have sensitive skin, then it's important that you use a natural beard dye for sensitive skin, also known as hypoallergenic hair dye. Both simply refer to a gentle beard dye that doesn't irritate the skin.
---
You Want To Change Your Look
You are probably tired of the natural color of your beard, and you're looking to have a change. Perhaps, you're the kind who likes to rock his world, or the world of people around him, with a pink beard, or a navy blue beard. If you are one of such gentlemen, more power to your creativity. However, if you have sensitive skin and care about your look, it's very important that you use a nonirritating beard dye or nonallergenic beard dye. Because many of these beard dyes are natural, they are the best option for turning gray hair black naturally.
---
It Is A Career/Job Thing
Youth are often valued wherever they are, wrongly or rightly. The aging process can sometimes be a hindrance in the corporate world, and some choose to have their beards dyed to maintain that youthful look that'll aid in preserving their job status. To do this, it's important that you don't irritate your skin or you will look older and less kempt. As such, a beard dye that doesn't irritate skin is important for job seekers thinking about changing the color of their beard or mustache.
---
You're Willing To Take The Time
Your life won't be consumed by dyeing your beard, but it will definitely take up some of your time and add a few minutes to your usual morning routine as well. Ensure that you are willing to go through the time commitment. That said, here's one good news: a single application of a permanent dye can last for several weeks. And, if you have sensitive skin, save yourself the trouble and just use a proper beard dye for sensitive skin.
---
Buying Guide: 4 Things To Consider Before Purchasing Beard Dye
Purchasing the perfect beard dye that doesn't irritate the skin shouldn't be complicated, but it's a process that needs to be handled with care.
Let us face it; it's always obvious when you choose the wrong dye color.
Evidently, the dye can be washed out with various products; the only other options you have are to shave the beard or to wash it out for a few weeks gradually.
Of course, you do not want to shave your beard in a bid to correct an error from purchasing the wrong product.
So, consider these factors when purchasing a non-irritating beard dye, and you will not only look great, you can have it where it needs to be; on your face, not flushed down the sink.
The Color
It shouldn't come as a surprise to you that the factor that is most essential when purchasing a facial dye is picking the perfect color.
But selecting the ideal men's beard coloring for sensitive skin is not as simple as it may sound, and a wrong color match sometimes looks awful, i.e., "Wait, his beard is light brown, but the hair on his head is black?"
The standard colors of beard dye are blonde, red, brown, and black. But several tints and shades form part of the primary colors.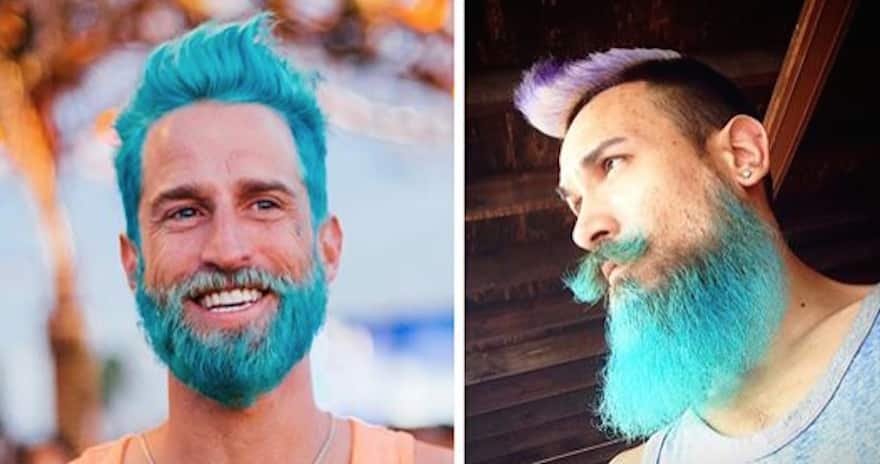 Your intent determines the color chosen: if you're looking to cover a few gray hairs, or aiming for an entirely different color of beard, here are a few guidelines for selecting the right color: The natural hair (both on your head and facial) is composed of various colors.
In some situations, there are not many differences in color, but the shades work together to give an overall color. This makes choosing the correct beard dye color tricky because it's easy to pick one that'll make the beard remarkably darker.
Having graybeards can cause you to buy a dye with an overly dark shade. It will certainly obliterate gray hair, but, your beard's general appearance will come off as unnatural.
So, the general rule of thumb is to select a color that is a bit lighter than the natural hair by some shades. However, if your beard color is somewhat lighter, it'll look more natural than one that looks darker in appearance.
Men who have black hair should consider a dark brown facial dye or a shade that is slightly lighter than the original color, while men with blonde hair can choose dyes that are close to their original hair color.
Whenever you're in doubt, you can try matching the color of the natural hair as close as you can. Remember that the color you pick will be with you for some time. Let your instincts direct you and be wary of purchasing a dye that is too dark.
Beard Dye Ingredients
One disadvantage of most beard dyes is the inclusion of ingredients that sound toxic, and are toxic, in some cases.
That is why natural ingredients are always preferred, and there are various beard coloring products for sensitive skin with organic and natural ingredients.
Ammonia is mostly used in facial hair color for sensitive skin as a hair cuticle opener, to allow penetration of the dye color into the hair follicle. However, you need to be careful as too large doses of ammonia can cause eye and skin irritation. Whenever you're in doubt, try to consider going for the best hypoallergenic beard dye.
Permanent vs Non-Permanent Beard Dyes
Ensure to confirm if a beard dye package is non-permanent or permanent. Permanent dyes can last for many weeks, or even months, which may not be good if the color is not the perfect match for your beard.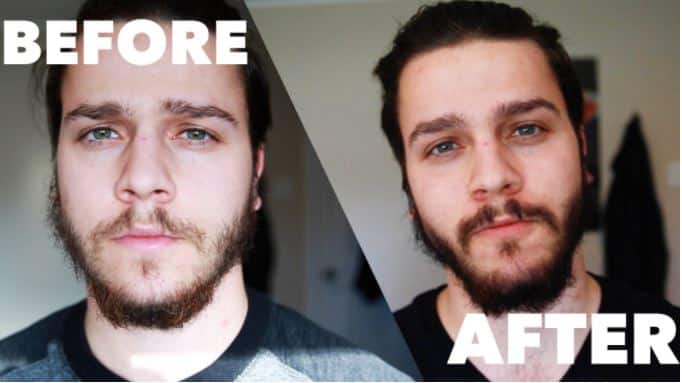 Permanent dyes are handy as they do not require much re-application, so it's convenient to use.
Other kinds of beard dyes are semi-permanent – these will last for several weeks – while others are great for touch-ups and can easily wash out.
The kind of beard dye you choose depends on your preference. When you are just starting out and are not sure of what color suits your beard perfectly, you should probably opt for a beard dye that is less permanent.
Ease of Application
The beard dye you choose determines the ease of application. Ensure to check every information on how to apply the dye; be sure to have your mixing bowls, gloves, and other materials that may be needed.
By the time you are done gathering them, it may look like you just bought a do-it-yourself kit. But then, those kinds of beard dyes often last longer and are of better quality.
How To Dye Your Beard
Now, you've got your ideal beard dye – it is time for the real test – the application of the dye to the beard you've lovingly nurtured and grown.
Is beard dyeing a complex process? No! Is it easy? Well… not quite easy.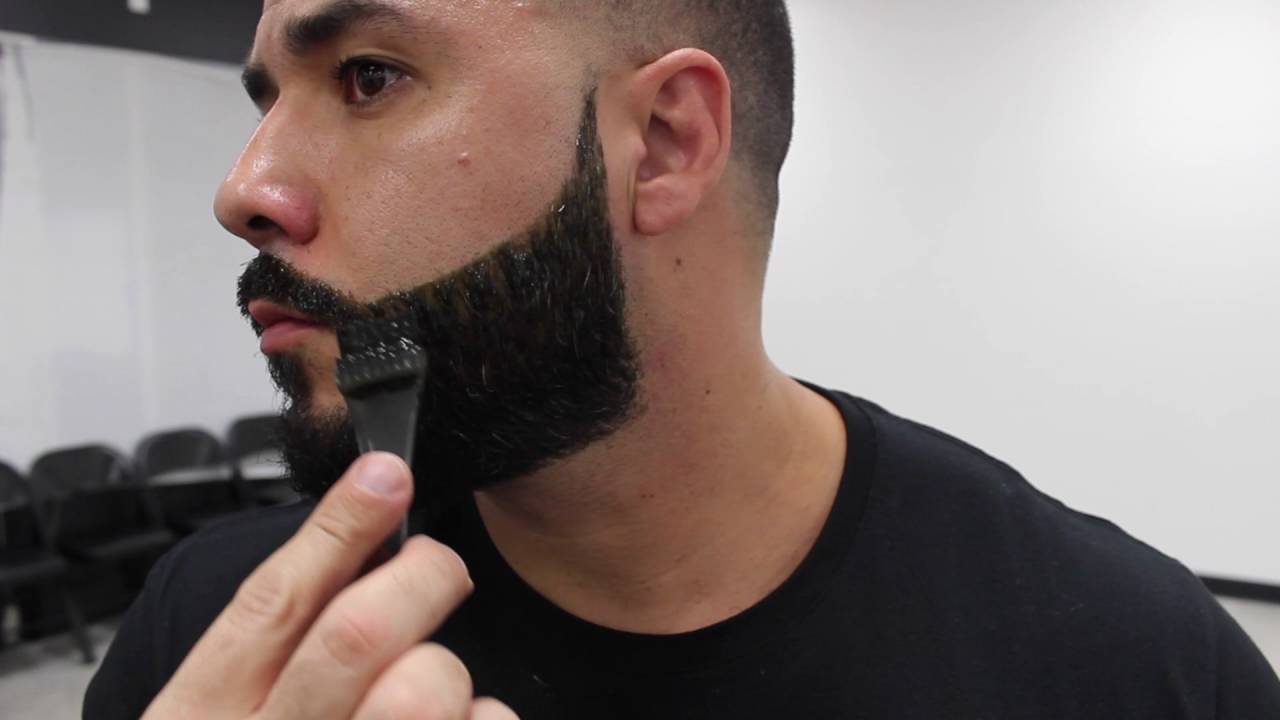 There are several things to consider, as well as precautions you need to take before slapping some dye on your beard.
Let us break down the process into simple steps that will help you to avoid having beards that look like they've been splashed randomly with paint.
1.

Choose Your Preferred Color
Beard dyeing involves choosing the right color. But it may be challenging to select the right color, and it may require trial and error. For most people, the beard hair sometimes looks a little darker than the one on their head because it's thicker – although not too much.
A great place to begin before choosing the right color is determining your overall mission; If you're doing a simple touch-up, then pick a color that matches the color of your natural hair, or at least quite close.
If you have a full dye in order, then you are free to pick your favorite color.
Many men will choose a color that matches the color of their natural hair, but nothing should stop you from being a bit crazy and picking a color that stands alone.
It's in your hands!
2.

Perform a Sensitivity Check: 
Some dyes can cause skin irritation. So, doing a sensitivity check is essential before dyeing your beard.
Apply a small quantity of the dye on your forearm or at the back of your ear and leave it there for about a day.
If you do not notice any inflammation or redness after you have washed off the dye with water and soap, then you can go ahead with it.
3.

Wash Your Beard: 
Use a quality shampoo or soap to wash your beard before starting. Don't use a conditioner because it'll make it more difficult for the dye to penetrate into your hair follicles. Here are soaps you can use for shaving.
4.

Protect the Other Parts of Your Face from Getting Stained: 
Apply a thin layer of petroleum jelly such as Vaseline around the beard on your skin to prevent it from being stained by the dye.
5.

Prepare the Dye: 
It's good advice to always "Follow the instructions" when mixing up the beard dye. Sometimes, you may have to mix the dye with an oxidant or water, and it is essential to mix it in the right proportion(s). Also, you should mix enough to fill your beard at a time.
6.

Apply the Dye: 
Many dye kits usually come with applicators that possess a long handle which helps you to layer the dye across your beard evenly.
Stroking it up and down, ensure to cover every visible patch, including your sideburns and mustaches.
It is essential to apply the dye deeply into the beard, but avoid allowing the dye to make contact with your skin.
If the dye kit does not come with an applicator, you can use a mascara brush or toothbrush to apply the beard dye. Please, do not use the same toothbrush that's used for brushing your teeth.
Pro tip: It is advisable to wear rubber gloves or any other kind of protection before applying beard dye. This will protect your hands from irritation and stains.
7.

Leave the Dye in until It Reaches the Desired Color:
After application, the beard dye will start working within minutes. It may take between 20 to 30 minutes for the beard dye to "start off," so you need to be patient. For darker beards, you may need to apply the dye a second time to get the perfect depth.
8.

Rinse out the Excesses: 
As soon as you are satisfied with the color of your beard, you can rinse off the excess dye using water. This will help to create a natural tint.
9.

Shampoo, if Required: 
If your beard looks too dark, you should apply shampoo before the dye dries up. Just be careful not to scrub away too much color than required.
10.

Handle with Care:
 You do not want to handle the newly-dyed beard immediately because excess friction can wipe off the coloring. Lightly rinse it when showering, and comb it out gently with a nice beard comb or your fingers, so the color will remain intact. Here are some more tips on caring for your beard.
---
Additional Points You Should Bear in Mind
Do not rinse the beard with hot water as it is likely to fade off the dye
Wait until the beard is dry before you apply products such as oils or lotions.
Check here for more tips on caring for your beards
---

What Is The Difference Between Hair Dye And Beard Dye?
Arent they all beard coloring products for sensitive skin? Well, the difference is not much. Most of the chemicals found in hair dyes are also present in beard dyes, but there are a few slight differences.
Otherwise, there's no point in using a beard dye if a hair dye can do the same work.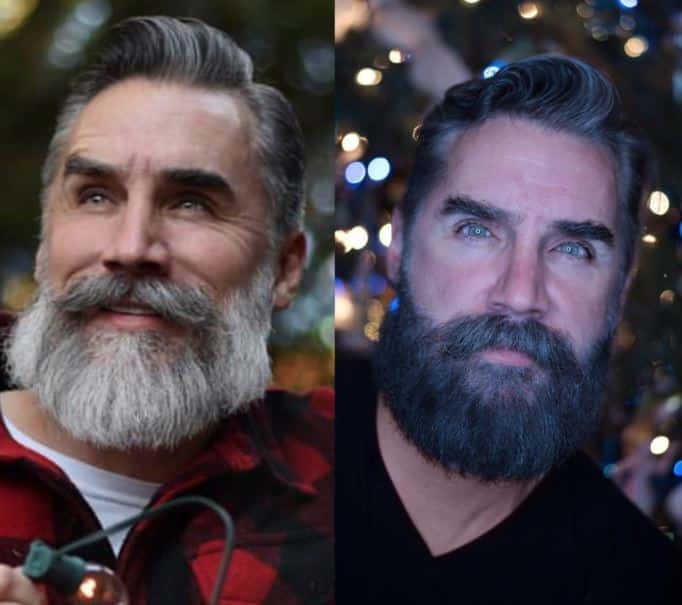 Most beard dyes are semi-permanent. This implies that instead of growing out, they wash out.
Gradually, the beard dye color will fade off as shampoo is applied, but you can make the color last longer by rinsing (not shampooing) your beard.
Surely, you do not want to give up on shampooing your beard completely.
Although some people say that temporary hair dye is okay to use on the beard, it has the tendency to get runny when it's wet (this is an issue you want to avoid).
The skin on your face is more sensitive than your scalp skin. While you need to get the dye to penetrate deeply into your facial hair, there is no need to scrub it on the skin like you would if a similar dye were applied on the scalp.
Also, the hair on your scalp is not as resistant and coarse as the hair on your beard. Beard dye manufacturers have this in mind and use different chemicals to give the same coloring effects as hair dyes.
---
What Is A Non-Irritating Beard Dye
Whether or not the beard dye you have chosen to dye your beard will cause discomfort or not depends mostly on the beard dye to have chosen.
Just as much as using a beard dye can be fancy and help to conceal the gray or unwanted colors in the beard, it can get irritating as well.
Non Irritating beard dyes are made with contents that are mild and gentle on the face so when they touch your skin, they are less likely to irritate your skin or beard. Here is one of the best picks you can select for non-irritating beard dye.
The Refectocil non Irritating beard dye is true to its name. The 4.5 rated beard dye is reasonably priced. The dye is made with natural formulas that make it effective and non-irritating on the skin.
Features
Multiple Use:

The Refectocil non Irritating beard dye can be used on almost any hair on the face such as the beard or the brows without burning the skin or irritating it.
Hypoallergenic:

the Refectocil beard dye is made with natural ingredients that do not trigger an allergic reaction.

Long-Lasting:

Refectocil Non-Irritating Beard Dye is waterproof which will make it stay on for a long time even with bathing or sudden downpour.
Pros
Non Irritating and hypoallergenic.

Can be used on both the beard and the brows.

Works just as expected covering all the hair layers.
Cons
It is a professional use of beard dye

The dye may not be easy to apply at home without extra help. 
Who Is It Best For?
The Refectocil Non-Irritating Beard Dye is best for barbershops, and tint shops, that want to give their customers a non-irritating facial hair dye touch.
What is a Hypoallergenic Beard Dye?
Hypoallergenic Beard is a beard dye that can't trigger an allergy after use.  Aside from beard dyes that may irritate the skin, another factor that needs to be checked in beard dye is the possibility of triggering an allergic reaction.
Either way, if you are someone with an allergy you can always be affected if the beard dye contains a chemical you react to.
Before choosing a beard dye, here are some things to consider:
Ingredients

Will your skin react to the product?

Is the dye user-friendly?
However, there are several hypoallergenic beard dyes you can always select from;
Just For Men Mustache And Beard:

The dye is easy to use and good for use even on fuller beards, you just need to wait for about 5 minutes for it to take full effect. 

Blackbeard for Men – instant brush-on & mustache color:

It is easy to use on sensitive skin without any allergic reaction after use. 

Just for Men Touch of Gray Hair Color, Black Gray:

This is specially made for gray hair but might not work effectively on the other parts. It helps to preserve the natural darkening of the hair.
---
Beard Care Tips That You Should Know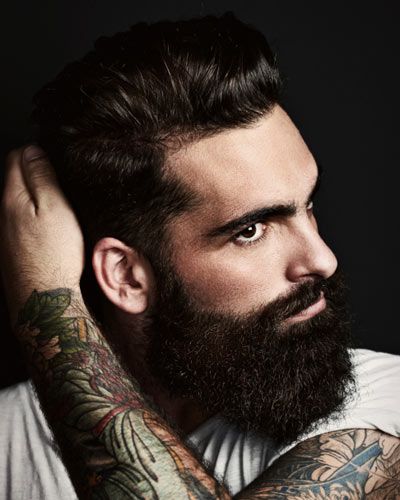 If you are planning to grow out a beard or a mustache, you need to make sure you are using the right products. You may have seen many men with nice, long, and thick beards and wondered hey, I wish I had a beard like that! The secret to their rich and dense beard is they use great beard products that tame their beard and make it appear fuller, thicker, and under control.
If you have ever tried to grow a beard, you would have noticed one thing: your beard appears to be out of control after a few days of growth.
Some hair is sticking out on one side and some hair is sticking out on the other. What you want is a nice flowy beard or a beard that appears mature and stays on your face the way you want it to stay.
In this article, I will share some tips and a few products that can greatly help you grow and style your beard.
Tip #1: Diet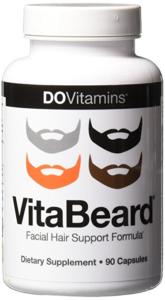 Click here to see reviews and prices on Amazon
Diet is a very important part of growing a beard. Many people know this but never follow. If you are eating healthy, your body will be healthy.
If your body is healthy, it will grow a healthy beard. In my personal experience, eggs have played an important role in beard growth. Not just beard growth, but also hair growth in general.
Eggs contain Biotin which is essential for hair growth. In addition to that, eggs are the largest natural source of biotin.
If you think you cannot eat eggs daily, you can try a Biotin supplement which will give you the same amount of Biotin, but without the hassle of cooking eggs. You can look at our Best Beard Vitamins Reviews article to get more insight on what vitamins are best for beard growth.
Tip #2: Beard Oil
Click here to see reviews and prices on Amazon
Beard oil is a must-have if you are planning to grow your beard. Why? Because it can really make your beard appear smoother and in control.
Nobody wants a beard that looks like a mess. In order to tame the beard down, you need to apply essential oils that will give you the healthy beard look you desire. Nowadays, there are a lot of beard oils on the market.
Any beard oil you choose will definitely help you in your beard growth journey. We will provide an in-depth review of some essential beard oils so stay tuned.
But if you cannot wait for the review, we would recommend something that is trusted and liked by many in the beard community such as Leven Rose Beard Oil.
Beard oil can be rather expensive however and so if you can't afford one, we suggest that you use baby oil for your beard.
Tip #3: Minodoxil or Rogaine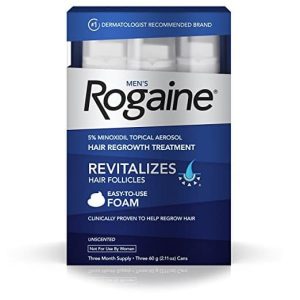 Click here to see reviews and prices on Amazon
Minodoxil and Rogaine have worked very well for hair on the scalp. It is no secret that these products slow down or sometimes even completely stop hair loss in men.
That is why we must consider these products and see if they can help with beard growth. So the question that is on everyone's mind: Can Rogaine give me a fuller beard? The answer is yes. It can.
This will also help with a patchy beard. Rogaine is very cheap nowadays and application to beard or scalp hair is a very simple process. We will do an in-depth review of rogaine/minodoxil for beard growth in the upcoming articles.
Tip #4: Enjoying it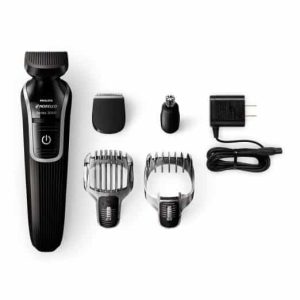 Click here to see reviews and prices on Amazon
Last, but not least- enjoy your beard! Even if it is a little patchy, instead of shaving it all off, see what type of style you can get. If your beard does not connect all the way, do not worry. Try the tips above.
Remember, beard growth can be a slow process. What I like to do is grow the beard, then trim it a little bit then grow it again and trim it again. I keep repeating this till my beard appears to be more full.
If you keep on doing this for 2 to 3 months, you will notice that the spots that were previously patchy, appear to be filled in and that really is all there is to it. I would also recommend getting a set of beard trimmers. We have done extensive reviews on beard trimmers so I would recommend checking out those articles at What is the Best Beard Trimmer?
Is Coconut Oil Good for Beard?
Coconut oil is beneficial for your beard as it helps in hydrating and moisturizing your skin. It also keeps the hair soft, shiny, and smooth.
For these reasons, it may work as a beard balm or oil.
You can use pure coconut oil or find products that contain it as an ingredient.
How Often Should I Oil My Beard?
Most men should use beard oil twice a day, once in the morning before starting their day and once at night before going to bed.
Take a warm shower before going to bed and add a bit more oil to your face and beard than you would in the morning. Allow the beard oil to work its magic overnight.
Is Vaseline Good for Your Beard?
Vaseline, according to a widespread belief, may help beard development, but this is not true.
Vaseline is a petroleum jelly that has no impact on the speed of your beard growth.
What Causes Beard Growth?
A hormone called testosterone is largely responsible for the growth of facial hair. However, testosterone levels tend to vary in different men.
The average range for testosterone in men between the ages of 19 and 38 is 264 to 916 ng/dL. This is around the middle to the upper third of the normal range for testosterone.
At What Age is a Beard Fully Developed?
Facial hair generally begins developing in late puberty or adolescence. This is normally around the age of fifteen.
However, most individuals do not complete fully form an adult beard until around eighteen or later.
Conclusion
If you've got a gray beard, the impulse is to shave it off, but there's a point when that's just not effective anymore.
With beard dye, you can restore your beard to what it once was. Deciding what to buy can be difficult with so many options, which is why we chose these two.