What's the best cheap electric shaver? Well, you've come to the right place as we round up the top 3 affordable electric shavers online. But don't mistake their low price for cheapness, as these shavers are very capable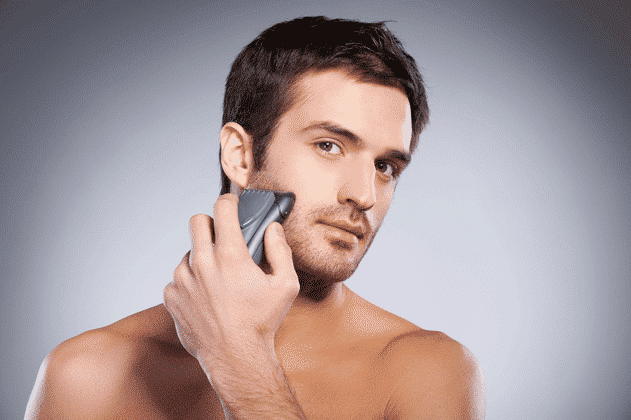 Best Overall
Philips Norelco Electric Shaver 7500 for Sensitive Skin
Closest Shave
Remington Foil Shaver, Electric Razor for Men, Cordless Rechargeable…
Best Performance
Braun Electric Series 3 Razor with Precision Trimmer, Rechargeable,…
Best Overall
Philips Norelco Electric Shaver 7500 for Sensitive Skin
Closest Shave
Remington Foil Shaver, Electric Razor for Men, Cordless Rechargeable…
Best Performance
Braun Electric Series 3 Razor with Precision Trimmer, Rechargeable,…
Let's look at these coo shavers that you can even use to get a Jimmy Dormody haircut.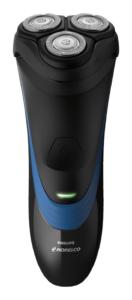 The Norelco 2100 offers smooth, close shaving for your face and body. With its convenient design and quality, you can finish shaving in just a few minutes, all without busting your budget.
Features
Pop Up Trimmer: the Norelco 2100 has a pop up trimmer that allows you to touch up your appearance, ideal for sideburn trimming and moustache maintenance.
Long Shaving Time: the Norelco 2100 can run for 35 minutes after an 8 hour charge, which is good for more than a dozen shaves.
Easy Cleaning: once you're done shaving, pop the heads and rinse under running water.
Four Direction Flex heads: the heads move in four directions independently, and this enables the shave to move smoothly along the curves of your face. This is also the reason why it's capable of shaving the hair around your neck.
Close Cut Blade System: the 2100 has been designed with heavy duty, self-sharpening blades, ensuring consistent results.
Pros
Battery lasts a long time
Shaves quietly
Easy to clean
Provides a good close shave
Can be used to shave your entire body
Cons
The head cover could have been better designed
You cannot use the shaver while it's charging
Who is it Best For?
The Norelco 2100 is ideal for men who want a close shave without suffering any skin irritation. The shaver is for women too as it does a good job shaving leg hair. You're also going to like the fact that it uses a lithium-ion battery, which lasts longer than regular batteries.
Verdict
The Norelco 2100 is one of the most affordable electric shavers, but its performance is comparable to more expensive shavers. Its sharp blades work great not just for your face but also head and legs, so we recommend this.

The Remington F5-5800 shaver was constructed for close shaving. It uses Remington's Interceptor technology to remove hair, and it has a runtime of 60 minutes, allowing you to use it for extended periods.
Features
The F5-5800 uses a 3 stage system to cut long hairs efficiently.
Between the foils is a trimmer that cuts stubble length hair. This is one of the more impressive features as other shavers don't have it.
There are two foils integrated for optimum shaving.
Its Pivot and Flex technology give each shaver foil flexibility, resulting in a smooth shave.
The blades are sharp and easy to clean. These are not ordinary blades but are made of stainless steel and of the highest quality.
LED Display and Rechargeable Battery: its rechargeable battery allows for long-term use, and the LED display lets you know how much power is left.
The shaver comes with complete instructions for its use, and the guide is easy to follow and detailed.
Pros
Cuts through thick hair
Shaves quickly
Fast charging
Cleaning up is easy
Can be used by women
Cons
Some customers say it is noisy
On/off switch is too close to your finger and could be accidentally pressed
Who is it Best For?
The F5-5800 was built with versatility in mind, and it shows. For men with thick beards, this shaver is what the doctor ordered. This shaver is also for men with smooth skin and little facial hair as it doesn't irritate your skin. And as we've pointed out, women can use it too.
Verdict
The F5-5800 is a well-designed shaver for your face, neck and other parts of your body. Everything you'd come to expect from a quality shaver like the ease of use, smooth shave, and versatility are here. Why buy an expensive shaver when the F5-5800 will do?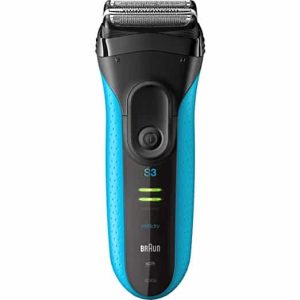 The Braun Series 3 3040S is designed to give you maximum shaving performance so you end up smooth. The shaver has also been significantly improved from the previous series and removes hair better now.
Features
The shaver has a triple-cutting system, with three elements that move independently of each other. With this configuration, the shaver can move along the contours of your face.
Its MicroComb technology draws more hair in the cutters, making it perfect for 3-day beards.
The shaver's SensoFoil engineering ensures close shaving, and the foil trims hair so you end up with smoother skin.
The 3040S can be used for dry and wet shaving, it's your choice.
To clean you just wash the shaver under tap water and let it try.
The 3040S comes with a rechargeable Ni-MH battery. It takes only 1 hour to charge, and it's then good for 45 minutes of shaving. You can also charge it for only 5 minutes for a quick shave.
Pros
Comes with a pop-up trimmer
Charger base included
Gives you a close shave
Shaving cream, foam, or gels are not needed
Easy to maintain
Cons
May require several passes for thick hair
The button is a little harder to press than the previous model
Who is it Best For?
The 3040S is for men with sensitive skin, as you get a shave without any skin irritation or redness. It's also appropriate for those with thick facial hair and lastly, is great for men who are always on the go as cuts long and short hair quickly.
Verdict
The 3040S is a good electric shaver, and it works without a fuss. It moves along the contours of your face and it's ergonomically designed as well. If you're interested in a quality electric shaver we definitely recommend this.
Conclusion
So which of these three is the best? Well, they're all of an exceptional quality, and if you read the reviews you'll notice how versatile they are. The point is you can choose any of the three and you'll get a smooth, close shave without spending too much.