Shave soap or shaving cream: that has been a conundrum faced by wet shavers for decades, perhaps centuries.
Then, to make matters worse, some genius invented foams and gels in a can. Wow, no more worrying about having to whip up a good lather, just push a button and smear the contents on your face.
While convenient, canned creams and gels are wasteful and negatively impact the environment, so serious wet shavers should immediately remove them from the equation.
The truth about the debate between shave soap and shaving cream is that the decision mainly comes down to personal preference, making it impossible to definitively say one is better than the other.
All we can do is offer you the pros and cons of each in an effort to inform you so that you can make the best decision possible without having to clutter your bathroom countertops with a variety of mugs and products.
Shave Soap
There are two types of shave soap. The first group is glycerin-based products. These are unmilled soaps that have high water and fat content.
They lather easily, are very fragrant, and are good for sensitive skin. They also have the added benefit of being inexpensive.
The other type is triple milled soaps. As the name insinuates, these soaps are milled to reduce the amount of water and fat they contain.
This produces a harder product that lacks the fragrance of an unmilled soap. These soaps can be drying if you have sensitive skin and do not lather as easily as an unmilled soap; however, they last much longer than their unmilled counterparts.
Pros of Shave Soap
Shave soap offers a stiffer, fluffy lather that gives wet shavers more of a buffer between their face and the razor.
When built up correctly, the lather will provide a slicker surface, reducing skin irritation. Shave soap allows the shaver to be in control.
You set the tempo and how aggressively you stir the soap, which allows you to create the exact lather that you prefer. As your preferences mature, you can change your lather technique to accommodate those changes.
Since you control everything: thickness, aeration, and volume, soap makes you it's master from the beginning.
Shave soap has the added benefit of being more cost-effective than shaving cream.
The cost savings comes from the condensed nature of shave soap. Being condensed, it can be sold more cheaply and each cake lasts longer.
Cons of Shave Soap
The main drawback of shave soap is time. It takes time to find the right technique to build the lather that allows you to have the closest, most comfortable shave. It can take time to decide which fragrance you prefer.
Additionally, it takes time to find the right shave brush: do you want badger hair, boar hair, or is a cheap synthetic good enough?
Shave Soaps to Try
There are literally hundreds of shave soaps on the market. Despite being inexpensive, you could rack up quite a bill trying to find the right soap if you go about it willy-nilly. Here are to shave soaps that you may want to begin with.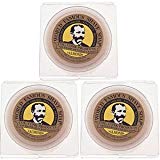 Col. Conk is an American-made product. Each of the soaps is glycerin-based so they will lather easily and will protect your skin.
They also come in a wide variety of fragrances. Col. Conk's is also the least expensive shave soap available, so experimentation is not an expensive undertaking.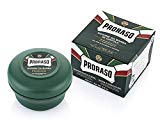 This is a milled soap that is hot processed to create the densest cake possible.
Proraso soaps are long-lasting and provide a stiff lather with the right technique. The Eucalyptus and Menthol formula provides an interesting tingle that opens your pores while it softens your facial hair and skin.
Shaving Cream
Pros of Shaving Creams
With canned creams and gels out of the picture, there is only one type of shaving cream left: traditional. These shaving creams are soaps that have been emulsified with water, whipped, and aerated.
They take all of the work out of building a lather yourself. They have all of the pros of a good shave soap but do not require the additional steps of creating your preferred lather. They can be scented or unscented and do not have the learning curve that shaves soaps do.
Canned shaving creams on the other hand are often just foams that are to be used for regular shaving but aren't great for use with certain razors. For example, many people ask, can you use regular shaving cream with a straight razor? In general, we do not recommend it.
Cons of Shaving Creams
Since shaving creams eliminate the time factor associated with shave soaps, you may think they are a perfect answer.
You would be wrong. Since creams are not condensed, they can not last nearly as long as a single cake of shave soap.
You may spend ten times as much for creams compared to a single disc of shave soap. While traditional shaving creams can be applied by hand, they are best applied by brush, requiring you to find the right brush.
Shaving Creams to Try
Jack Black Supreme Cream Triple Cushion Shave Lather is designed for men with sensitive skin. This shaving cream is infused with macadamia nut oil and soy to protect your skin and reduce friction while shaving.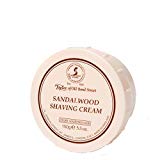 Taylor of Old Bond Street is one of the best known names in the wet shaving industry. The company has been providing great lather solutions for decades. Their shaving creams come in a large variety of scents and protection levels for your skin, but you may want to try the traditional Eton College before moving on to a more aggressive scent like peppermint.
Is It Better To Shave With Shaving Cream Or Soap?
Generally, the cream is better than soap as it is much easier to create a workable lather with. Therefore, the cream is better for men who are considering transitioning from dry shaving to wet shaving.
What Difference Does It Make If You Use Shaving Cream Soapy Lather Water Alone?
Shaving cream lather holds more moisture compared to soap. It, therefore, stays on the skin longer, making your skin feel much better. Also, it is easier to use with a brush, especially for beginners.
Is Shaving Soap Different Than Regular Soap?
The lather you get from regular soap is thin and watery. It does not, therefore, provide enough protection against the blade. On the other hand, shaving soaps offer bigger and denser lather to protect your skin against all sorts of shaving blades.
The Best Shaving Soap You Can Buy
Top rated: Mitchell's Wool Fat Shaving Soap
Hard puck: D.R. Harris Shaving Soap
Top-rated soft cream: Taylor Of Old Bond Street Shaving Soap
For sensitive skin: Proraso Shaving Soap
Best for traveling: Arko shaving soap
Final Thoughts
Unfortunately, there are no final crumbs of wisdom to depart. Many wet shavers start with a shaving cream until they develop a reliable technique with their razor, then move on to a shave soap. After all, developing a solid technique with one tool at a time only makes sense.
Related Articles:
Vintage Gillette Razors Buying Guide
Choosing the Best Single Blade Razors