Classic shaving is making a comeback in a huge way. Those plastic disposables and flimsy electric shavers you have grown up with are on their way out the door. Real men, manly men, are picking up the double edge safety razors their grandfathers put down; forsaking convenience for a lifetime of better shaves.
A sign of the rebirth of the classic wet shave is the growing number of double edge razors being mass produced around the world. You have old standbys like Merkur and Edwin Jagger who are producing modern DEs in great quantities and you have relative newcomers entering the market in droves. Despite all of these interesting choices, some of the best shaves imaginable are delivered by a vintage safety razor. Unfortunately, many of the best are no longer produced, but they can still be found if you do a little bit of digging.
Where can you find vintage safety razors
The first place to look is in your father's, uncle's, or grandfather's closet or medicine cabinet. A double edge razor is an investment that has the potential of lasting a lifetime, so many men did not simply throw them away when they switched to disposable or electric shavers. Another great resource is an antique shop. Most men think of antiquing as a habit fit for a man who wears a European satchel(read man-purse) and is defined as metro-sexual, but real men can find some of the best vintage safety razors in those shops as well. You may find a cool shaving mug, some cuff links, or some wild ties as well. If you are lucky, you may find some era advertisement pieces related to the razor you buy. Lastly, you can look online.
Best Vintage Safety Razors
The key to buying a vintage razor that you can still use is the blades it requires. There are three types of blades that are still readily available: double edge, single edge, and injector blades. Vintage Gillette razors use double edge blades. Old-school GEM, Ever-Ready, and Star razors use single edge blades, and some Schick and Eversharp use injector blades. There is no reason that you should avoid other brands so long as they use a type of razor blades that is still produced. Now that you have a few details about vintage razors, let's have a look at a few of the most popular.
GEM 1912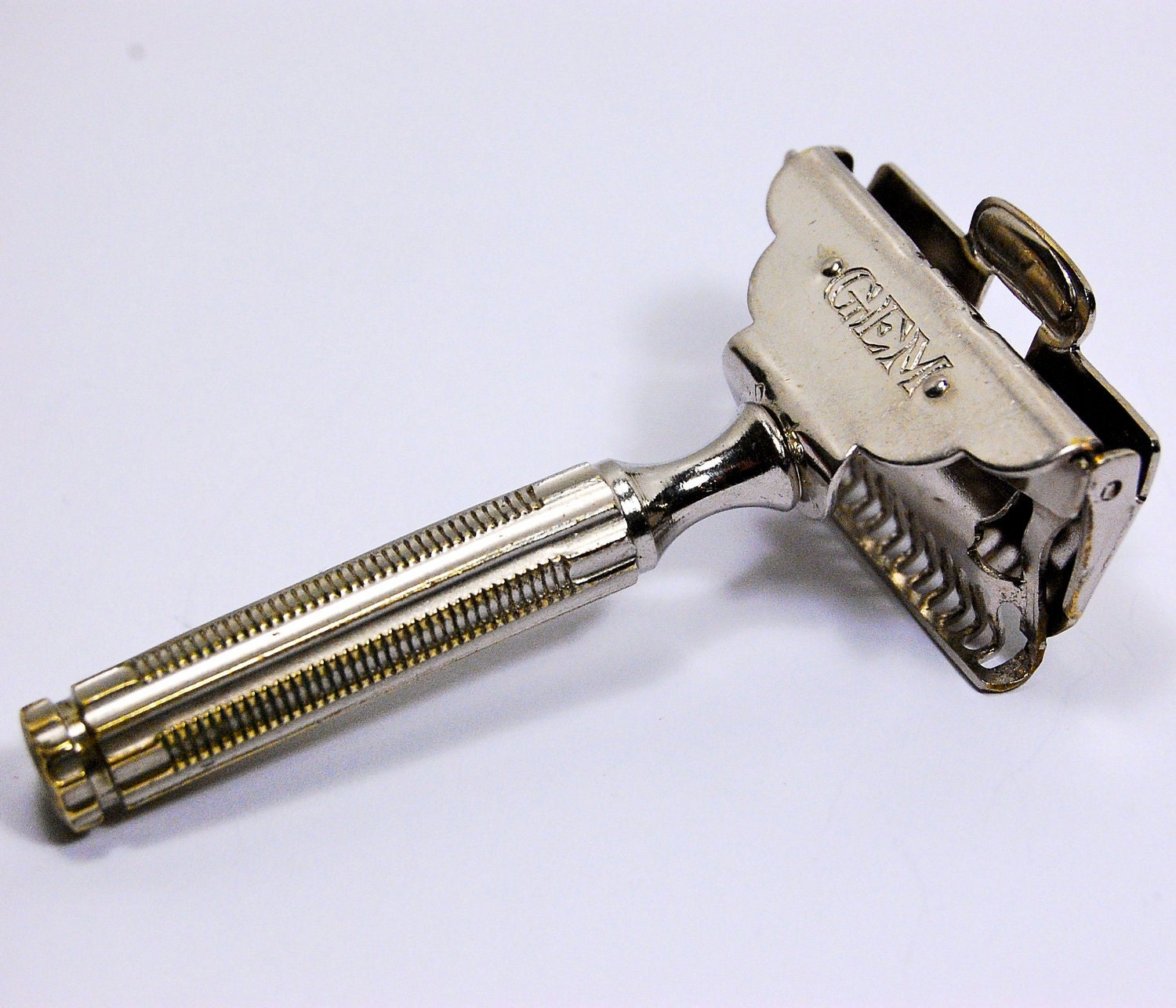 The GEM 1912 was originally produced over 100 years ago by The American Safety Razor Company. It delivered a great shave then and still can today. The 1912 uses single edge razor blade. The 1912 was the top selling razor for the company until the 1940s when it was replaced by the Micromatic series of razors. The GEM 1912 is a two piece razor, meaning that the handle screws directly into the head. There is a small notch at the back of the head that flips the head open for the changing of blades. There were many variations of the 1912, most were a simple change of the handle design. The GEM Junior was a 1912 with a short and extremely fat plastic handle, presumably meant for novice shavers. These razors were packaged in ornate boxes with a felt or satin lining. [Buy here]
Gillette Super Speed 

The Gillette Super Speed series of razors were produced from 1942 through 1986. The true vintage razors in the series include the Flair Tip, the Black Tip, the Red Tip, and the Blue Tip. The Super Speed was originally designed and only available to the army during WWII. These were heavy, durable razors meant to take the punishing conditions in the field. They are aggressive, but not overly pretty to look at. Later models, post 1951, have date stamps on them and evolved into more ornate instruments. [Buy here]
Gillette Fatboy Adjustable 

Possibly one of the best known vintage safety razors is the Gillette Fatboy Adjustable, also known as the model 195. The Fatboy was only produced for three years between 1958 and 1961, so why all the fuss? It is a very heavy headed razor that was designed to tackle the heaviest beards in the world. Weighing in at more than three ounces it is the heaviest razor ever produced by Gillette. The Fatboy is aggressive, yet forgiving because of its short handle. The razor features a twist-to-open butterfly mechanism that is cool to use. Due to its popularity, the Fatboy is a very expensive razor to buy today.[Buy here]
Schick Krona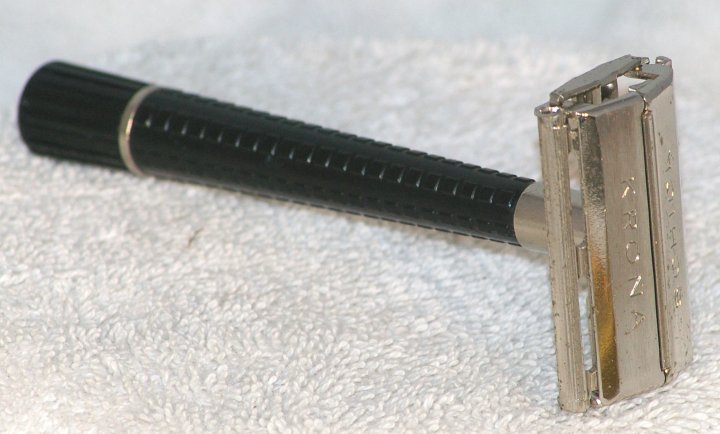 The Schick Krona was mass produced from the early 60s to the late 70s. The Krona was designed for the low dollar market. It requires double edge blades and has a plastic handle, both features that allowed Schick to offer this razor at a discount during production. Despite being produced on the cheap, the Krona offers a great shave and is forgiving enough to be used by first time wet shavers. As a low price instrument, quite a few Kronas were sold. Combine high sales volume with two full decades of production and you can see why there are quite a few of these still on the market today. [Buy here]
Valet Auto Strop Safety Razor

The Valet Auto Strop safety razor is a single edge open comb instrument that was originally produced by the Auto Strop Safety Razor Company beginning in 1903. Auto Strop was run by Henry Gaisman who later worked for Gillette. After 1930 all Valet razors were produced and sold by Gillette. This can be a nice entry level vintage razor for men who have dense or coarse facial hair. The models produced by Gillette are easy to find and are not very expensive. The pre-1930 editions are a bit more rare, but are still affordable. [Buy here]