In search of a soft, smooth, and affordable shaving lubricant, Maca Root Shaving Cream is the best option to go with. Known for its excellent lathering properties and long-lasting impact on skin, it can make shaving pleasant only in one use. Continue reading the detailed review of Marca root shaving cream below. 
How good is the Maca Root Shaving Cream? Is it better than the Santa Maria Novella Shaving Cream for example? From settling well on the face to softening the hair, the shaving lubricant gives tough competition to other expensive creams by its affordable price.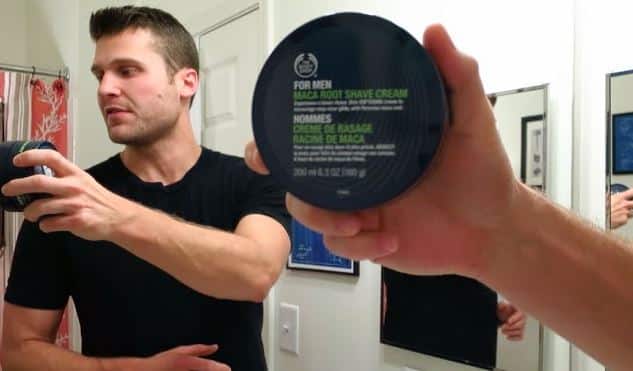 The inclusion of aloe vera makes it stand out from the crowd, offering ample cushion for soft, smooth, and comfortable shaving. 
No products found.
How Do You Use Maca Root Shaving Cream?
Compared to other shaving creams, Marca root needs a liberal amount of water to make sufficient lather while using. 
Follow the steps below to learn how to use Maca Root Shaving Cream. 
Wet your face nicely and put a small amount of cream on the brush. 

Gently move the brush all around the shaving area.

Next, wet the tip of the brush and again spread the cream to make a nice and thick lather. 

Use any safety razor to shave everything away. 

After shaving, rub the pleasant maca root & aloe calming post-shave water gel.
Review of Maca Root Shaving Cream
As a softening shaving cream, it does a great job of offering a close, clean, and comfortable shave, leaving a fresh smell on your face.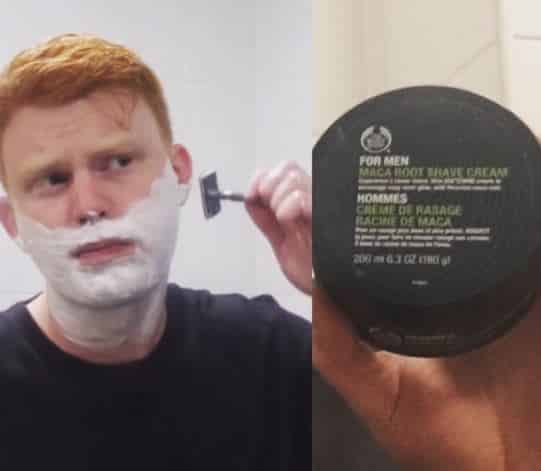 With its powerful softening formula, the shaving cream softens hair and stays on your face until you're done shaving.

1. Lather
Although it can create a rich and creamy lather with water, you might have to wait a little longer for the first pass. After a few seconds of working it on the skin, it preps the skin well for shaving with any razor, leaving no painful cuts behind. 
2. Lubrication 
Despite having a not-too-thick texture, it finely lubricates the skin, giving a smooth, safe, and comfortable shaving experience. While applying, you might feel a little bit of dryness, but it quickly disappears as you apply another layer of cream to make lather.
3. Scent
The scent of this Maca root shaving cream is, without a doubt, the second most impressive thing after the shaving performance. Moreover, it gives a very light and pleasant scent that speaks volumes about the presence of aloe vera.
4. Value for money 
Like other Maca products, shaving cream also offers value for money and lasts longer because of its excellent shelf life. Whether you want to shave a small patch of skin or cover a large shaving area, this maca root shaving cream is the perfect budget-friendly option to go for.
5. Ingredients 
However, the overall packaging of the cream is not very impressive, but the detailed list of ingredients sets it apart from other lubricants. Since the Maca Root Shaving Cream ingredients list is too long to mention, some of the main ingredients are.
Stearic acid

Potassium hydroxide

Coconut acid

Parfum/fragrance

Sodium hydroxide

Glycerine
The Body Shop Maca Root & Aloe Calming Icy Shaving Gel
Coming in a 150ml sizable tin, this transparent, vegan shaving gel formula helps you style and shave facial hair much easier while reducing skin redness and razor burns due to razor injuries on your skin. Shave with this product and see your skin get calmed, cooled, softer, and even nourished.
Also, this product from The Body Shop leaves you with a refreshing menthol aroma enriched with maca root extract. The good news, you can now order it from Amazon at just $30 per count.
Conclusion
Although the Maca shaving cream is safe and ideal for all skin types, it's better to do a patch test before applying it to the whole face. Not only does it perform amazingly, but it also smells well, so your face looks refreshing as you step out of the door.