Brylcreem is a men's hairstyling brand from the United Kingdom. The cream is a beeswax-established emulsion of water and mineral oil.
It's known for its high shine, which inspired the product's name, derived from the words "brilliantine" and "cream." Since 1928, this original hairstyling product has been styling men.
The original Brylcreem provides strong hair and a healthy scalp, and it looks great in short, crisp, masculine styles.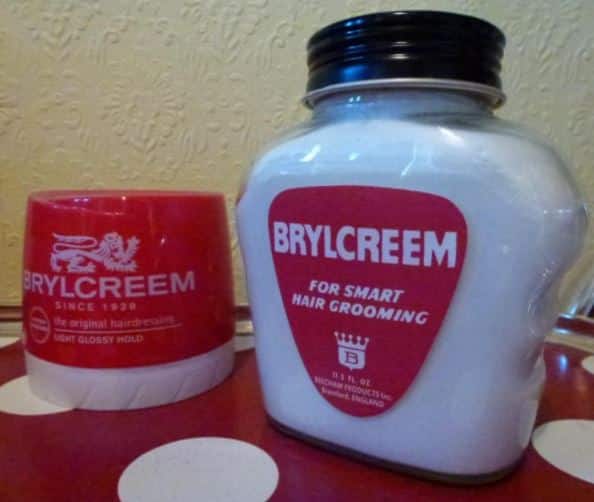 Provides a unique hair cream that gives hair a smooth, wet appearance. It gives you thick hair while also keeping your scalp healthy. Ideal for short or medium hair. For a soft, wet look, use the original hair cream.
Some basic features of this cream are outlined;
Created to permeate the hair and provide it with strength.
Keeps your scalp in good shape.
Simple to use
Enriched with protein
Groom & Clean is a water-based cream that doubles as a cleansing agent, removing grease, debris, and dandruff from the hair as it is rinsed out.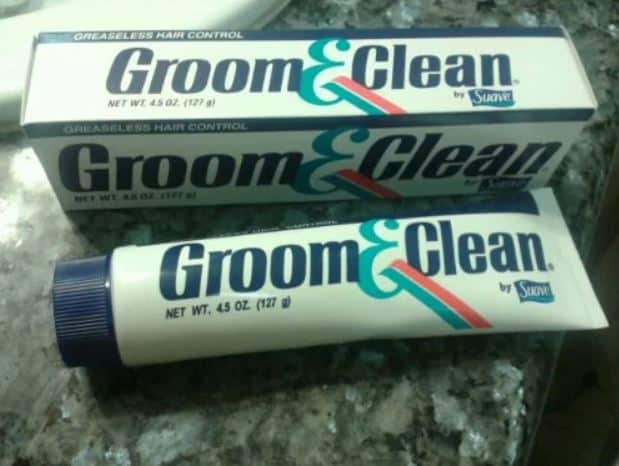 Groom & Clean eliminates the stick factor by providing shine without the need for grease. Because it is water-based, it provides an all-day, natural hold that is easily removed with water after use.
Should I use Groom and Clean or Brylcreem?
While Groom and Clean have less shine when compared with Brylcreem, many users have commented on the fact that it has more hold than Brylcreem.
At the same time, many users love the 'vibe' that comes with using Brylcreem. Groom and Clean are considered to have less grease than Brylcreem.
However, both have great scents based on popular opinion. Brylcreem is particularly favored for its super shiny look which many users particularly look for.
Many users have pointed out that Groom and Clean wash out easily from the hair. Irrespective of the choice you go with, these two products are considered great depending on your preferences.
How To Use Brylcreem
For this cream to be effective, makes use you wet your hair first. After this, rub a small amount of Brylcreem Original through it and then style and condition it.
Use modest amounts because a little goes a long way with this product. In this way, you are using your product to its full potential.
For a lighter gloss and grip, try applying it to dry hair. Use a comb to make your hair look bright for the classic swept-back appearance. If you desire a more textured finish, apply a small amount of the Original Light Glossy Hold cream to your hair with your fingertips.
Apply the product to your hair and style it as desired by working it between your palms. It provides a light, lustrous grip. Enriched with protein, all hair lengths will be held in place.
Caution while using Brylcreem Original
The following should be noted while using Brylcreem original;
Only use as indicated.
Keep your eyes away from the chemical. If it comes into touch with your eyes, wash them thoroughly with warm water right away.
If irritation occurs, stop using it.
The formulations may change from time to time as Brylcreem strives to enhance its products, always verify the product box before using it.
Is Brycreem Bad For Your Hair?
Brycleem will not make your hair fall out, and it conditions your hair. Yes, you can use it daily. It is not harmful. If you want your hair slick, just use more Brylcreem, like 2 or 3 dabs.
When Was Vitalis Hair Tonic Invented?
The Vitalis Hair Tonic, which first appeared in the 1940s, was marketed to style hair without having to use highly greasy styling products.
As an alternative, Vitalis makes extensive use of alcohol and a strange substance referred to as "V7."
In the past, it was exceptionally commonly employed. It first aired in the 1940s when it was first broadcast during the Mad Men era.
What Are The Side Effects Of Brylcreem?
Using Brylcreem may cause some side effects. Certain hair-related problems such as premature greying of hair, losing natural hair shine, scalp-related problems, etc. are some of the most common problems associated with using such hair creams.
Can I Use Brylcreem On My Beard?
The Brylcreem beard oil has a distinct fragrance and essential oils sesame oil, olive oil and almond oil and not only does t help growth but also in the nourishment of the beard. It is recommended that you apply 2-3 drops a day and it eliminates dry skin and chaffing.
Final Notes
Essentially, Groom and Clean is less shiny but more hold while Brylcreem is the complete opposite of this. The type of your hair and the style you aim for will determine the cream that best suits your hair and looks.