Vintage straight razors are great shaving tools to have in your vanity box as a man. Dating back from Sheffield in 1690, the numerous vintage straight razor brands today are quite varied. So, we decide to list the best vintage shaving razor brands for you to choose from. Before buying any vintage razor, it's good to check and see if it's a well-respected brand.
Some of the best vintage straight razor brands include Waterville, Wester Bros, Imperial, Anchor, Case (W.R. Case & Sons), Winchester, Sta-Sharp, Dorko, Dubl Duck, Dovo, Boker, and Theirs-Issard.
Let's get into some details about these brands.
By the way, if you are actually looking for a more modern brand, check out our article on the best straight razor brands.
Vintage Straight Razors Brands  
Not all brands produce the same vintage straight razors but differ in specific features, varying prices, and other qualities. Some brands produce razors with the best comfortable design to offer easy grip, while others keep sharpened blades on priority.
The choices are mutually similar and hard to decide the best vintage straight razor brand. Therefore, we have summed up the most accurate and relevant information about vintage straight razors and which is your ideal brand to shop from.  
 Best Vintage Straight Razor Brands  
1. Boker  
It is fair to call Boker the king of vintage straight razor brands because of its remarkable existence over the decades. Started by two shaving enthusiasts, Hermann and Rober Boker, in 1670, the company has set the bar high in vintage straight razors. From axes, razors, and swords, to blades, they produce a wide range of razors with specialized features.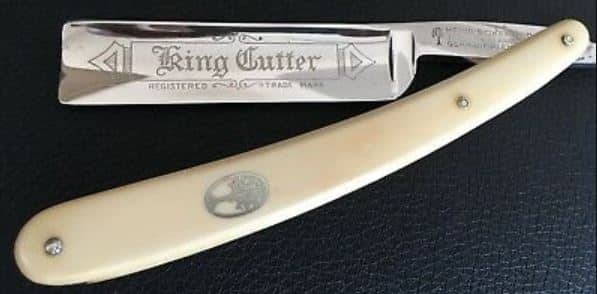 By using high-end material to offer durability and making the most comfortable handles, Boker takes the title of finest vintage straight razor-making brand. Also, Boker razors need a little honing before they are ready to shave and do magic on your face.   
Price: Boker razors come in a variety of prices which usually range between $80 to $100. However, there are also reasonable razors that cost around $50, which are a little less fancy but work quite well.   
2. Dovo  
Since 1906, Dovo has gained the trust of thousands of people with its top-notch quality razors that last more than you expect. Dovo was started with a group of only 13 shaving enthusiasts, making razors day and night.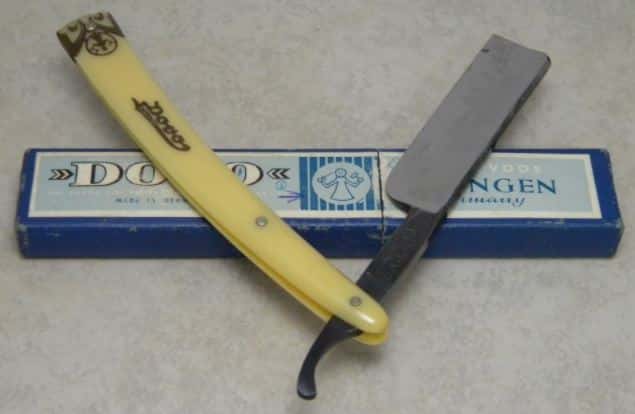 Today, Dovo is one of the top-renowned companies when it comes to manufacturing vintage straight razors with unique designs and reasonable and sharp blades. The company uses the finest quality materials, including ebony, acrylic glass, redwood, carbon steel, etc. Dovo razors offer value to your money and make it worth investing in.   
Price: The vintage straight razors from Dovo come in a price range of a minimum of $30 to a maximum of $100, depending on the features of the razor.   
3. The Vintage Gentleman
The Vintage Gentleman produces premium quality straight razors that revive the lost pleasure of shaving. Its vintage straight razors are the perfect combination of functionality and style. The company has done well in producing straight razors that speak volumes about one's shaving experience.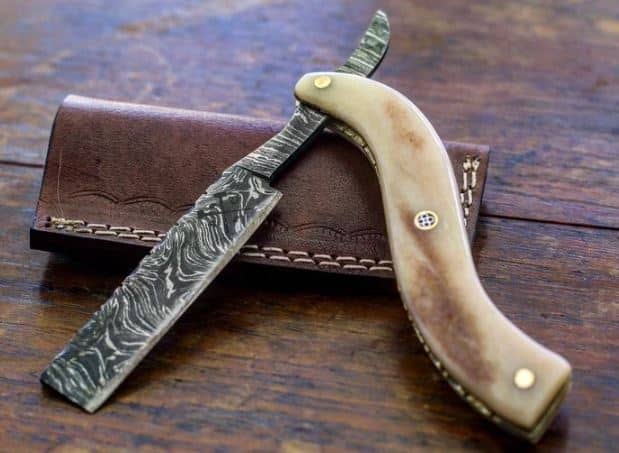 The company's collection of vintage straight razors considers the parameters of quality, sharpness, and durable construction at the top. The best part about them is that is they use a unique approach of folding layers and layers on the razor to keep it protected.   
Price: The company offers very cheap razors as compared to other vintage straight brands on the list. Their razors start from $30 and can peak up to $50 at the maximum.  
4. Joseph Rodgers 
Joesph Rodgers is one of the most traditional, remarkable, and successful razor brands in Sheffield's, England. Joesph Rodger and his sons started continued the legacy of manufacturing cut-throat vintage straight razors.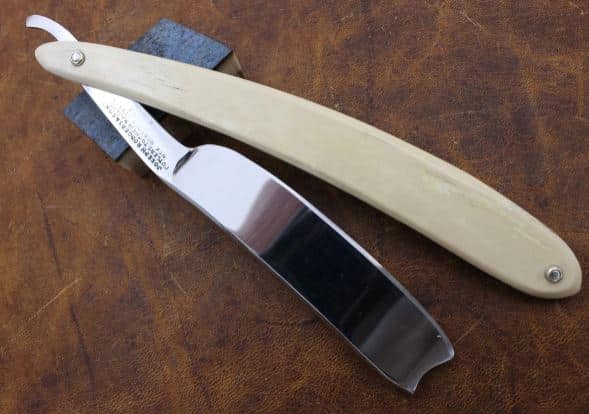 Their razors gained popularity in the 19th century when nearly all vintage razor brands were getting obsolete except Joseph Rodgers. It is because of their modern approach to making blades that broke records of safety, style, and durability.   
 Price: Follow the mantra of pocket-friendly razors, Joesph Rodgers has razors that cost around $35-55. Without a doubt, Joesph Rodgers offer razor at extremely low price and with amazing quality.   
5. Dubl Duck 
When we say Dubl Duck, chances are high to get confused in their large variety of vintage straight razors. The company produces razors in excellent condition that doesn't even need much honing before use.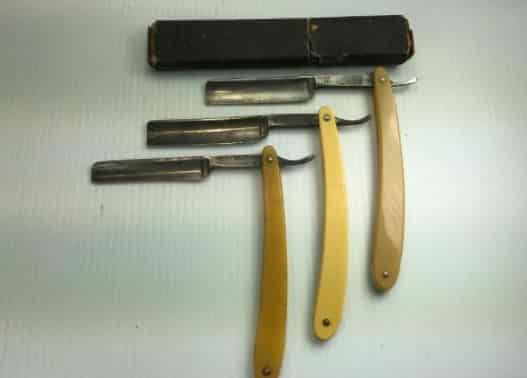 Due to high-grade construction and protective features, the razors have given impressive shaving results. The company has its roots connected from Germany like most of vintage shaving razor brands. Nearly all of razor blades are created equal and smoothly glide over the face.   
Price: Dubl Duck strongly believes in the mantra quality comes with a price and has razors between $60-70. This moderate price range makes Dubl Duck not too cheap and not too expensive but worth every penny.   
Notable Mention: Gillette
Gillette is not thought of as a vintage straight razor brand. However, they do have a good line of vintage safety razors. You can check out our full article on Gillette vintage safetry razors to learn more.
Tips for Buying Vintage Straight Razor  
Whether you're a pro at shaving or it's your first experience using a straight razor, be sure to choose a razor that you don't regret later.
Choose a vintage straight razor with a robust body, long-lasting shine, and no traces of rust. It shouldn't be too old either. You can check out our article on how to date vintage razors to learn more. In short, consider the best vintage straight razor brand that promises quality, affordability, longevity, and smooth shaving results that makes it worth your trust.   
Are vintage straight razors better?  
If you've finally decided to refresh your old shaving routine, vintage straight razors are a good choice, they are durable and offer a good shave. These razors offer you more room to experiment with your shaving techniques and prevent painful shaving cuts and nicks.   
Types of blades in vintage straight razors:  
Depending on your individual preference, the blades of vintage straight razors can be separated into five groups.   
1. Square:  
As described by the name, straight blades vintage straight razors are sharper as compared to other blade types. Razors with these blades feature a straight edge with extremely sharp ends that ensure fine, precise, and close shave with few cuts if shaved carefully.   
2. French:  
Razors with French blade ends come to play for shaving sensitive corner areas of the face. It offers safe and smooth shaving to areas like the nose, chin, and throat where normal straight blades don't work well. French blade razors look like a quarter curved circle with a square pointed-toe blade design.   
3. Barber's Notch:  
Not to get confused by the name, Barber's notch blades are a common curved design blade with not-so-sharp edges. It is relatively less sharp and can help for shaving around the nostrils or mustaches.   
4. Round:  
It's the ideal semi-circular shaving blade design for all beginners trying vintage straight razors for the first few times. It's easy to handle, smooth to use, and safe to shave with its rounded edge that teaches you the art of shaving.   
 5. Spanish:  
Like the concave curved design in Barber's notch, Spanish blade designs also have a round body with more pointed ends. It helps keep a balanced pressure on the body and top of the blade for a perfectly close shave.   
Conclusion 
From completing the vintage, old-school look to offering the pleasure of shaving, vintage straight razors are an excellent choice. Whichever vintage straight razor brand you choose, make sure to read its reviews first.