From casual staples to wedding tuxedos, purchasing high-quality men's suits is always a struggle. Jos a Bank and Men's Wearhouse are two famous tailored stores for Men's clothing. Continue reading to find which one is best on quality and price can be difficult as what men say about these brands.   
Jos A Bank offers the highest quality suits and a large and varied selection of add-ons and accessories, but they are quite expensive. On the other hand, Men's Wearhouse does offer high-quality suits, but they have a smaller selection and their prices are more affordable.
In any case, both Jos a bank and Men's Wearhouse have been manufacturing trendy, stylish, and classy Men's staples for years.
Which Is Better Jos A Bank or Men's Wearhouse? 
Men's Wearhouse is undoubtedly the highest line of manufacturer in quality men's wear but, their prices are way too extra to spend. In contrast, a majority of men love Jos a Bank as they offer similar luxury qualities without asking you to break the bank.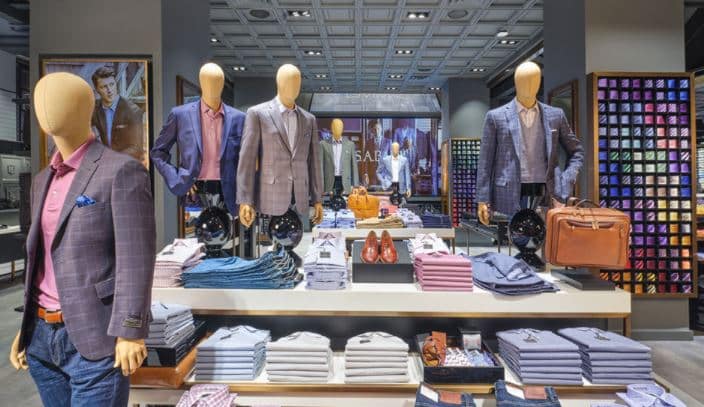 They are not only a budget-friendly option but also have excellent varieties of suits, like their trendy two-button charcoal and navy suits.    
However, there is a lot more to explore about these well-known Men's wear brands and why they are giving serious competition to each other.   
Affordability   
Without a doubt, Jos a bank is quite affordable because of its discounted prices and regular clearance sales for high-quality outfits. The brand usually offers heavy discounts and costs you much less than the original price of the same suit.
Therefore, you can probably grab some expensive and stylish outfits in less than what you expected from other stores. Buying from Jos a Bank also allows you to do bargaining at your favorite staples.   
 Men's Wearhouse charges high for the luxury they offer with their staples that you do not need. All the Men's wear from this store offers excellent high-end quality but are unfortunately not very affordable for everyone. Also, it is hard to get any deals for suits or jackets in Men's Wearhouse stores.
Hence, choose a product that offers value to the money invested in return for a worthy exchange.    
Customized Options   
As per the online reviews, Jos a Bank is more feasible and easy to reach for customized men's clothing. They have a special team of experts who assists you in finding the right size, color, style staples that meet your requirements. You only need to give out the relevant information about your customized order and set an appropriate budget that suits you.
They also ask you to keep an eye on the trendy collections in the store and purchase any if you like. Moreover, the customer service at Jos a Bank is very cooperative and can help you with alterations, exchanges, or any other query regarding the product.    
However, you can get amazing suits, tuxedos, and jackets at Men's Wearhouse with complementing accessories in the same deal. Men find it really cool to get all the things in one place without any hassle. But many of them do not prefer going to Men's Wearhouse for renting the suits or customizing the staples as they mostly offer inclusive deals and packages.     
Variety Of Options  
Both Jos a Bank and Men's Wearhouse claim to be the best choice for selecting attires that do wonders on every occasion. Whether you're looking for casual office shirts or wedding Tuxedos, there's a lot to see in these stores. A number of men prefer Jos a Bank for the excellent variety of options they offer to the customers.
From sizes, colors, styles, and trends to prices, there's a variety of everything for you to avail of and make purchasing more interesting. Their affordable prices with a ton of color and style choices for everyone is a big help in finding the right fit of clothing to win every look.   
Quality  
Serving in the apparel and clothing business for decades, both retail stores promise quality over anything to their customer. That is why Jos a Bank and Men's Wearhouse are the primary options when one thinks about buying top-notch quality suits at competitive prices.
A lot of style-conscious men who can spend a few bucks to up their style game with classic clothing prefer purchasing from Men's Wearhouse.   
Men's Wearhouse Quality
One thing everyone who has bought one or two suits from Men's Wearhouse can agree to is the top quality they get. The suit materials are neat and stylish, and meet the current fashion trend so you can always turn up for formal and social occasions in style.
If you find yourself stuck between selecting from Men's Wearhouse or Jos A Bank, then your decision won't be influenced by quality but by price and style since they are both known for their quality material.
However, while Men's Wearhouse suits are more rigid with closely similar styles, Jos A Bank has styles that cut through different occasions.
Frequently Asked Questions
Is Men's Wearhouse Good Quality?  
Men's Wearhouse is the ideal go-to clothing store for men who stick to one style, size, and fit for years. Such men do not like to try new things and buy the same luxury suits for a similar price every time they visit the store.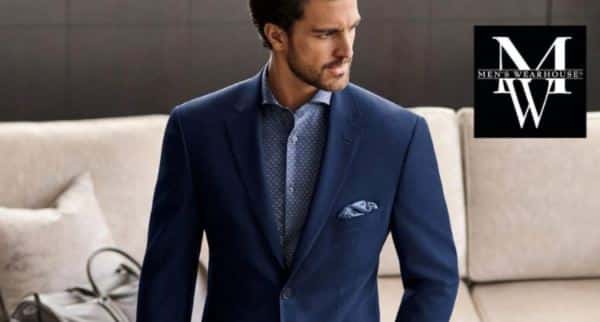 However, Men's wear house comes in the elite options and also has a pleasant variety of suits, especially tuxedos and blazers. In short, you can luckily get exclusive suits, jackets, and blazers for wedding occasions and party looks in trendy collections at Men's Wearhouse.    
Are Men's Wearhouse Suits Any Good?
If you are a gentleman who likes to stay classy always, the suit collection from Men's Wearhouse is what you will always want to pick from. They do not only produce with high-quality materials, but the suit styles are always modern and up-to-date in the fashion world.
However, Men's Wearhouse suits are quite expensive, well, they are for the men of class. Therefore, if you are someone who doesn't bother about price but focuses on the quality of what you wear, then Men's Wearhouse is your go-to.
Are Jos A Bank Suits Good Quality?  
Men with strong traditional choices in clothing, footwear, and other accessories choose Jos a Bank as their products are both cheap and durable. A few men on the internet say that they have been purchasing from Jos a Bank for years and have never found any complaint.
Not only they're always up to the mark with quality, size, fit, and durability but also update their style with current trends. Buyers are happy for investing their money at the right place since ever their first purchase and would love to continue.    
Did Jos A Bank Go Out Of Business?
We can't bet on the statement that Jos a Bank has gone out of business. But, the regular customers of the stores have recently report downsides on the quality that Jos a bank was providing earlier.
Also, they have observed an unexpected spike in the prices of Jos a Bank's products and no longer see the discount and clearance sales.   
Are Jos A Bank And Men's Wearhouse The Same?  
Some rumored news on the internet says that both Jos a Bank and Men's Wearhouse are now owned by the same person and works on the same set of rules.  
Is Jos A Bank Expensive?
As we already mentioned, Jos A Bank is well known for being moderately priced. While you will fulfill your desire to look really nice, you won't need to break the bank to get a suit from their stores.
Besides, every customer now gets a suit at their bargain even when they want it tailored and hemmed in the store.
Who Owns Men's Wearhouse And Jos A Bank?
The brands Jos A Bank and Men's Wearhouse are both owned by Tailored Brands Inc. The company also owns Moores Clothing for Men and K&G.
Conclusion  
You might have heard that a man is defined by the cut of his suit but it should be from the right place.
There is no right time to add stylish shoes, clothes, or accessories to your closet, especially if they're from Jos a bank or Men's Wearhouse. In any store you choose, make sure you get quality for your money. For meetings, going-outs, and wedding celebrations, these stores are suited for every occasion.