Natural is always better especially when we talk about skin-care ingredients. Remember your granny using witch hazel for various helpful health reasons. Well, now it's your turn to repeat the same rituals, but today it's pretty hard to find the same quality witch hazel so, in this article, we will explore some amazing substitutes for witch hazel.    
Why Do We Need Witch Hazel Alternatives?
Witch hazel is naturally derived from a flowering plant (Hamamelis virginiana) that is mainly found in North America and Japan.
Witch hazel has always been a hot ingredient to store at home for quick and helpful relief from sudden health concerns.
From toners, lotions, cleansers, room sprays, and ointments to shaving products, witch hazel is one of the best natural astringents today. Yes, people are again realizing the benefits of witch hazel and the wonders it works.
Many people who prefer natural ingredients for their skin consider witch hazel a very essential part of a skin-care routine.
Many of them are men who love witch hazel as the best aftershave to have in their grooming regimen. Unfortunately, there's an extremely short supply of witch hazel these days. In addition, if you leave the bottle sitting long enough, your witch hazel can expire. 
From grocery stores, pharmacies, medical labs, and Walmart, people find it really difficult to buy witch hazel with the same effectiveness and price.
No worries, you can use these below-mentioned alternatives for witch hazel with getting ensured of same effectiveness.   
What Can I Use Instead of Witch Hazel?   
1. Slippery Elm 
It is a native shrub of Central America that is well-known for its numerous topical health benefits.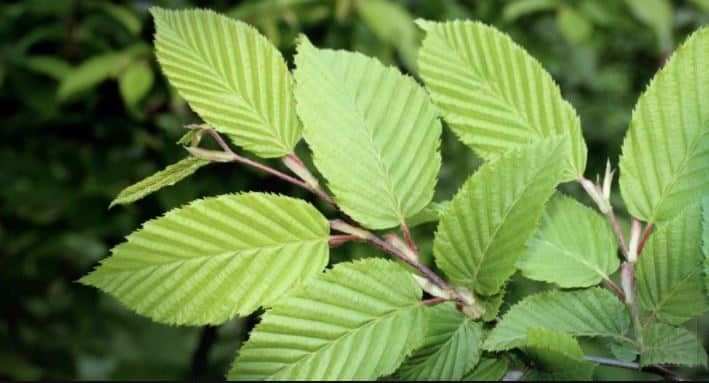 Slippery elm is a tried and tested herbal skin remedy that offers relief to a lot of skin ailments when chewed or consumed with water.
Unlike witch hazel, it might taste a little bitter and have a thick consistency because of its special astringent properties.    
You can use it in different forms but using Slippery Elm in a crushed powder form and dissolving it with your daily tea does magic to the body.
However, make sure you add a little amount of slippery elm when diluting it with water, and don't let the mixture sit for too long. You can also add sweetness by using honey or jagger to make the drink a treat to your taste buds every time you consume it.   
2. Apple Cider Vinegar   
Apple cider vinegar has been used for years to treat various health concerns due to its special antimicrobial and health benefits.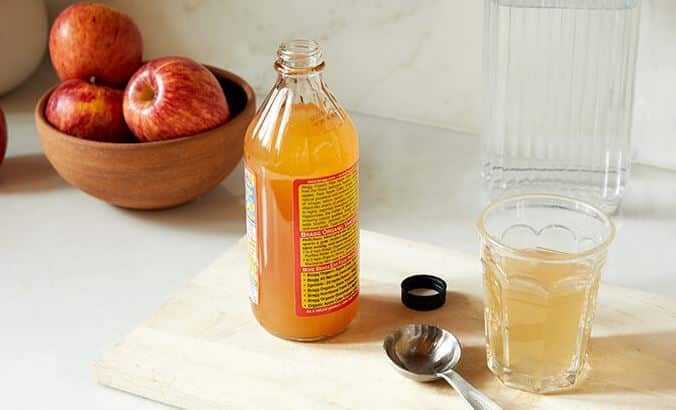 From treating skin burns, acne, and eczema, to protecting your skin from every harmful skin breakdown, it serves as an essential element to keep skin healthy, refreshed, and protected.
Not only apple cider vinegar is a very common kitchen ingredient used extensively in cooking, but many people also apply it before leaving the house.    
You may use this powerful alternative to witch hazel as toners, cleansers, makeup removers, aftershave, and whatnot.
However, it's normal to get irritated with the strong acidic smell it contains but diluting it with some water is always a better option.
Simply soak a cotton ball in it and press on the affected skin area for a few seconds. This will offer relief from the burning sensation on the skin.   
3. Rose Water
Rose Water is one of the best most natural witch hazel alternatives that you can use without any worry. It is one of those very rare effective skin-care ingredients that doesn't have any immediate side-effect on using every day.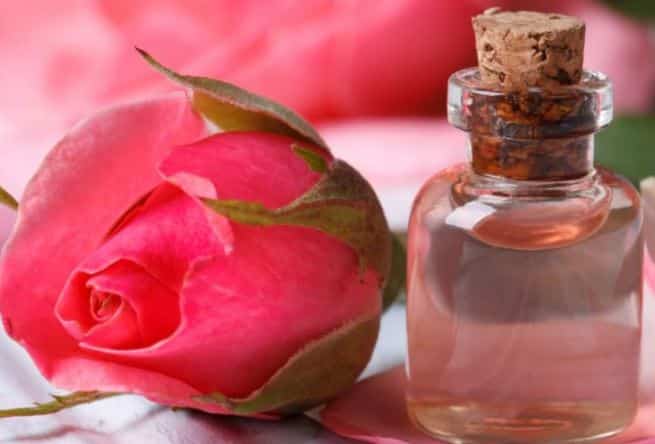 Being extremely soothing and mildly astringent, rose water should be your first go-to help in case of any skin problem.    
It has been used for years in the skin-care regimen of men and women both and has shown incredible differences in the skin. With emitting a pleasant fragrance on application, rose water contains anti-inflammatory properties to treat every kind of skin irritation.
A lot of men spray rose water on their faces before and after shaving to prep the skin for contact with razor blades and possible cuts and nicks.
Try to avoid buying rose water from the market unless you have to, instead make one safely at home by distilling rose petals with steam for a few minutes. Once chilled, store it in an air-tight container and keep it in the fridge for safe use for up to 30 days.   
4. Cucumber Juice
Cucumber is a common ingredient to use while making a variety of skin DIYs. But, did you know that cucumber juice is an excellent alternative to witch hazel for an array of skincare benefits?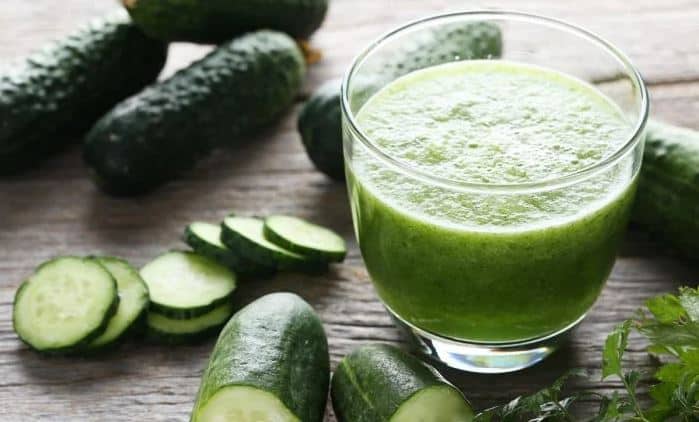 Whether you start your day with fresh cucumber juice or spray it as a skin toner, it has magical health benefits for both your skin and body.
It keeps your skin hydrated, refreshed, and free from skin diseases, and does wonders in weight loss plus preventing cancer like witch hazel.    
Also, using cotton pads soaked in cucumber juice is a widely proven remedy for severe dark circles and puffy eyes.
Its anti-aging properties also work like magic by reducing the appearance of wrinkles, fine lines, and declining beauty.
The presence of skincare ingredients like vitamin C, silica, and caffeic acid in cucumber juice closes the skin pores to prevent fungal infections from entering the skin.    
5. Rubbing Alcohol   
Also known as isopropyl alcohol, this incredible alternative for witch hazel is a must-to-have ingredient in your skin-care products for a myriad of helpful uses.
It works as an extremely effective astringent that keeps all the harmful bacteria and germs at bay and fights harmful skin infections.
Due to its volatile nature and anti-bacterial properties, rubbing alcohol is extensively used in deodorants, perfumes, after-shave, and many liquid-based skin ointments. 
Can Rubbing Alcohol Substitute For Witch Hazel?
Yes, rubbing alcohol is an excellent substitute for witch hazel. Rubbing alcohol is a good astringent for cuts and scrapes.
Can Witch Hazel Replace Rubbing Alcohol?   
Yes, both witch hazel and rubbing alcohol can replace each other due to similar antiseptic properties and healthy skin benefits. Many people also, can rubbing alcohol substitute for witch hazel? This answer here is also yes. 
Like witch hazel, rubbing alcohol is also a credible natural bactericidal treatment and can provide resistance from every strong to weak bacteria, fungus, and virus. Either you use rubbing alcohol or witch hazel, both can help you with numerous skin diseases including eczema, acne, and rosacea.
Rubbing alcohol can easily be found in drug stores as a weak acid and should always be applied in minimal quantity. Don't forget to instantly apply any moisturizer after using rubbing alcohol as it can cause dryness to your skin while leaving it chapped or cracked.    
Conclusion   
It's pointless to wait for witch hazel to restock or pay high prices to any dealer when you can use these incredible alternatives for witch hazel. All the mentioned ingredients contain remarkable health benefits and are easily accessible to use for any skin problem without worry. In case you feel any allergy or irritation, instantly stop using the ingredient and seek help from any dermatologist.