Looking for the best shaver for bald head? There was a time when you had to go to the barber to shave your head bald, but now there are a lot of head shavers you can use at home.
Since you probably don't have time to research all these shavers, we've done the research and filtered the list down to two.
Balding heads have been around for a very long time. It's a clean, cool look that many men yearn for.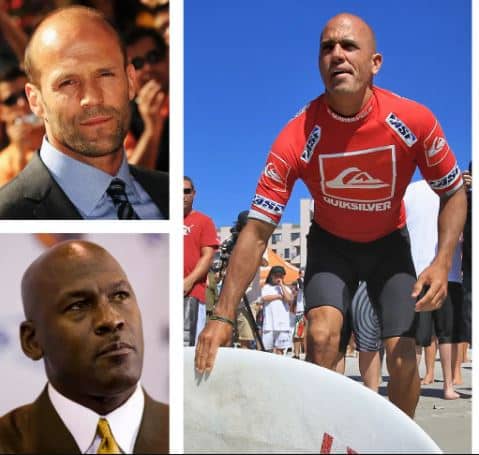 So, if that's you, take a careful look at these shavers for bald heads:
The Skull Shaver Bald Eagle was designed specifically for a smooth head shave, and it's got all the essential features to make shaving convenient and smooth.
Designed as a compact, easy-to-use electric shaver, the Bald Eagle is versatile enough to be used for face and head shaving.
Features
The shaver comes with a big swirling head, and its 5 rotary cutters provide you with a close and fast shave. Each of the blades has unique flex action, allowing them to adjust to your scalp or face. When you use the Bald Eagle you're allowed to shave in any direction with excellent results.
The shaver's design makes shaving the back of your head more convenient. The shaver allows for forehand glide shaving, making it easy to shave hard-to-reach spots with your forehand. You can also use backhand gliding so it's easier to use.
The Bald Eagle is a state-of-the-art electric shaver built specifically for shaving your face and head. The Bald Eagle is also designed for efficiency, as a single charge is good for 90 minutes of use.
It only takes two and a half hours to recharge the shaver fully.
You can use the Bald Eagle for a dry or wet shave.
The shaver runs on a powerful motor capable of reaching 10500 RPM.
The Bald Eagle has a 110-240v plug charge that's been UI certified.
Should not be used with gel as that could have a negative effect on its performance
Pros
Long battery life
Convenient design
Works well for dry and wet shave
Doesn't cause any burns
Cleaning is easy
Cons
Not meant for use in shower or bathtub
One reviewer complained of poor customer service
Who is it Best For?
The Bald Eagle is designed for anyone who wants a smooth, shaven head. Whether it's for comfort, style or medical reasons, the Bald Eagle simplifies the process of cutting hair and it doesn't leave any dry or rough spots on your head.
If you've been using a low-quality head shaver that's more of a pain than anything else, the Bald Eagle is probably what you're looking for.
Verdict
Is the Skull Shaver a good buy? Absolutely. It is on the high-end side as far as shavers are concerned, and it shows in the results.
The Skull Shaver is easy to use, and light and gives you the kind of close head shave that cheap shavers cannot match. For these reasons we recommend it.
---
Remington HC4250 Shortcut Pro Self-Haircut Kit, Beard Trimmer, Hair…
9 Length Combs Cuts 1/16 – 5/8 inches(15 to 15 millimeter) to achieve the exact look you desire…
Lithium; Rechargeable Battery 40 minutes of cordless runtime. The Shortcut Pro Hair Clipper can also…
13 Piece Kit Includes: Hand held clipper; 9 Length adjusting combs; cleaning brush; storage/travel…
The Remington HC4250 Pro Self Haircut Kit is one product that lives up to the name, as it has all the tools you need for a professional cut.
The first thing you'll notice is how small the shaver is, but don't mistake that for lack of power as the HC4250 can give you a smoothly shaven head.
Features
Comfortable Use: the clipper is small enough to fit in your hand. Furthermore, its grip gives you full control over how you cut around your ears, neckline and head.
The kit includes 9 combs and a cleaning brush. You also have to get oil to keep the clipper in good shape. A storage case is included so you can bring it with you during travel.
The blades are made of high-quality stainless steel and can be used to cut thick hair.
The HC4250 uses lithium, providing it with a running time of 40 minutes after a 4-hour recharge. You can also do a quick 5-minute charge to complete your haircut.
You can use the shaver with or without a cord.
The HC4250 kit is also ideal for those who have never used a haircut kit before. Using it is as simple as choosing your preferred comb length and starting shaving.
The HC4250 is also one of the more versatile shavers because it allows you to use it plugged or cordless. This is the kind of versatility that is lacking in other shavers.
As you might expect from a quality shaver, the blade contours along with the shape of your head. The extra width of the blade also assists in the cutting.
The storage case is simple but practical. With the pouch, you'll be able to store all the kit pieces and take it with you wherever you go.
The HC4250 is also lighter and quieter than previous models, so it's not annoying to use.
Pros
The cordless design makes the HC4250 easy to use
Large cutting blade shortens shaving time
Long battery life
Small enough to fit in your hand
Blades are stainless steel
Cons
One customer said the blade is too sharp
One reviewer said the cut is uneven
Who is it Best For?
The HC4250 is versatile, and great for men and women who are looking for a reliable head shaver.
If you've got thick hair you're going to like how the HC4250 shaves hair quickly and smoothly. We also have to add that this is going to appeal to men and women who are looking for a portable shaver.
Verdict
The HC4250 is a well-made head shaver and is worth buying. There are a lot of fancier shavers true, but there's no reason to buy those if a product like the HC4250 is available. There are a lot of good shavers for bald heads, but the HC4250 is hard to beat for close shaving.
Conclusion
Shaving your head doesn't have to be complicated, and with the right shaver, you should have a smooth, shiny head in a matter of minutes.
Now you're maybe asking which of the two works better. Some reviewers will prefer one over the other, but based on our assessment, both get the job done.