Can you use aftershave without shaving? The answer is yes, you can use aftershave without shaving. However, there are a number of things that you should actually consider before using aftershave regularly on unshaved skin. Most importantly, you should only use it sparingly. For example, a little dab of this premium aftershave every now and then will provide a strong, musky, Sandalwood scent that screams manliness.
We explain in detail below.
---
We can all agree that not every man chooses to shave his beard daily – others choose to groom and taking care of the beard. That's mainly because shaving is not such a pleasant experience for many. 
Many men like this don't use aftershave or use it as a cologne. This is why we have a guide comparing aftershave vs eau de toilette.
With a masculine aftershave that perfectly defines your personality, you may be tempted to use it every morning without shaving. Thankfully, you don't have to shave every morning to apply your aftershave.
Best Smelling Aftershaves On Amazon
Below are the top 3 aftershaves on amazon with the best suave, masculine fragrances:
---
So, Can You Use Aftershave Without Shaving To Smell Good?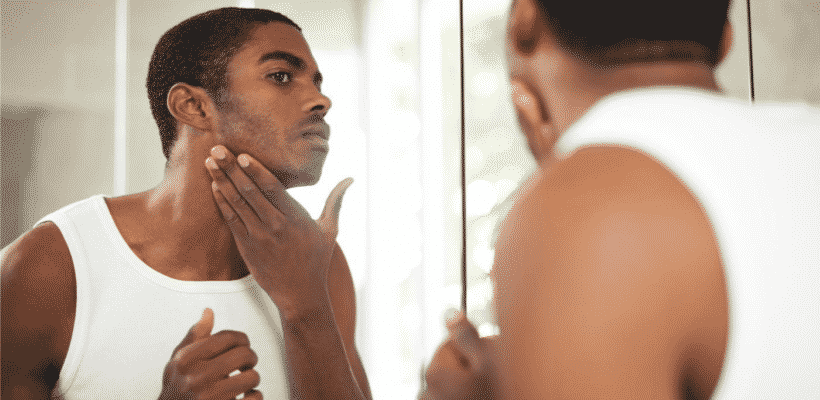 When it comes to grooming, how you smell is as important as how you look.
That's also true when trying to get a woman's affection. As such, it's very important for a man to have a nice scent.
Today, aftershave and cologne are two of the most defining products for men though there seems to be a lot of confusion between the two.
Some men tend to use the two for the same purpose, though they're designed to serve different purposes.
Aftershave Vs. Cologne
Most aftershave contains less than 3% of perfume oil. Therefore, it doesn't have a long-lasting scent as cologne.
However, many aftershaves have cooling and soothing ingredients such as witch hazel, Aloe Vera, and other essential oils that are friendly to your skin.
Witch hazel is a natural astringent and anti-oxidant that relieves irritable skin, while Aloe Vera is naturally a moisturizer.  That's why you get a soothing sensation when you apply it after a shave.
The alcohol in the aftershave closes pores opened while shaving with warm or hot water. However, it can also dehydrate when used excessively thus causing your skin to dry and become rough.
An aftershave balm is a good alternative as its 100% free of alcohol. Moreover, it gives you the basic functionality of an aftershave while also offering the benefits of a face moisturizer. That helps your skin to stay hydrated and smooth.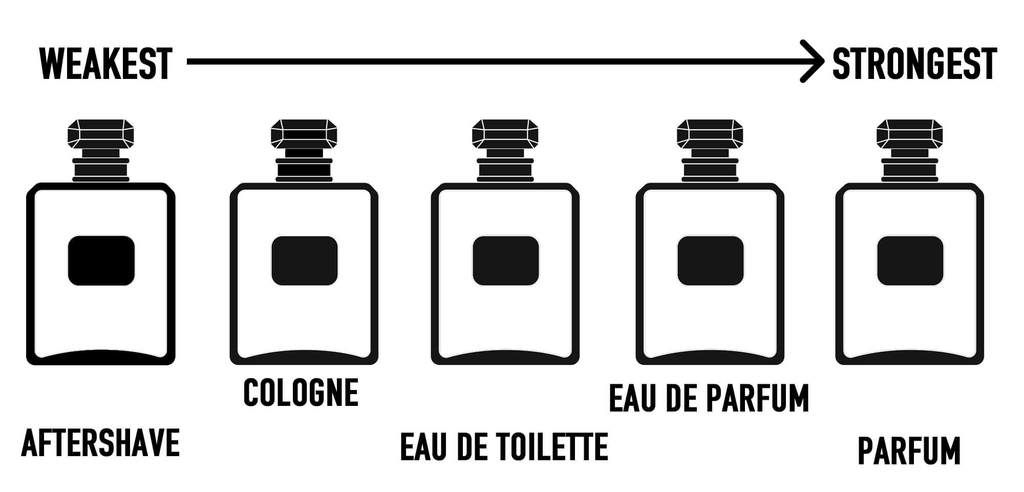 Due to the low concentration of perfume oil in aftershave, its scent only lasts for about 3 hours.
That means that your aftershave won't make a great substitute for cologne if you want the scent to last all day long. On the other hand, cologne typically has about 5% of perfume oil. That's significantly more than an aftershave.
While cologne is more effective for a lasting fragrance, it contains too much oil to apply on your face when grooming your beard.
You'll probably get all red and blotchy after using it. Even without shaving, you don't want to apply your cologne on your facial hairs as it may not be friendly to your skin. As such, you can apply your aftershave to smell nice even without shaving.
How Can You Use Aftershave Without Shaving?
If you like the scent of your aftershave, don't shy away from applying a little on your face and neck in the morning.
Just dab a little and apply it on your beard and neck area just as you'd do after shaving. That gives you a range of benefits aside from smelling nice and attractive.
You can also splash a little on your clothes to smell nice.
Benefits Of Applying An Aftershave Even Without Shaving
Before we look at the benefits of using an aftershave without shaving, it's important to note that it should be used sparingly on your skin. Its benefits include:
·         Keeps Your Skin Hydrated
The beard area is often exposed to stress, especially when you like keeping your beard at a certain length.
An aftershave soothes your skin and also helps lock moisture inside your skin, keeping you hydrated and looking fresh. It also ensures that you maintain your youthful looks longer than one might expect.
Most effective aftershaves contain a combination of essential oil extracts, humectants, proteins, and other hydrating agents. These ingredients trap the moisture already on your face and help you to retain it all day long. For that, you can also use it with a long beard just like your beard oil.
·         It Promotes Healthy Beard Growth
Other common oils found in aftershaves are argan oil, avocado oil, hemp seed oil, coconut oil, and jojoba oil.
These oils are the ingredients that promote hair growth, soothe the skin and keep it moisturized. The conditioning agents can also come with natural butter for added smoothness.
That said, beard lovers will find it useful to apply a little aftershave on their beard and upper neck. However, don't expect your aftershave to grow you an incredible beard overnight. It only ensures that your facial hairs are healthy enough to grow naturally.
·         An Aftershave Offers A Distinctively Masculine Scent
Today, most aftershaves offer a masculine scent that makes you smell better and more appealing.
The nice masculine scent is usually subtle and quite nice compared to what most cologne brands out there can offer. It's the reason why most men use an aftershave with or without shaving.
In addition, the aftershave scent can last for a few hours compared to most cheaper colognes.
Can You Use Aftershave Without Shaving Together With Cologne?
Ideally, you need to have both cologne and aftershave in your grooming kit. That means you can combine the two and create a unique scent that compliments your look.
Nonetheless, you need to ensure that you only use the aftershave on your beard area for it to serve its purpose. You can also sprinkle a little on your clothes, but it might not last past a few hours.
To ensure that your scent lasts through the day even after sweating, you'll need to spray some cologne to create a lasting fragrance.
However, be careful with the cologne you choose as the scent may be too distinct to complement the aftershave. That will make you smell really weird!
Does Aftershave Make You Smell Good?
Many different types of aftershave products are on the market today. Some of them smell really good and will give you a good smell after use. However, compared to cologne, the fragrance you get from aftershave will not last long. You can, however, layer it with some cologne if you feel it wears off too quickly.
What Is The Point Of Aftershave?
Shaving generally dries out skin and even makes it feel tight and prickly to some extent. Therefore, the point of using aftershave is to rehydrate the skin and give you the comfort of having smooth, moisturized skin whatever the circumstances around the shaving process.
Bottom Line
Once you fully understand the use of aftershave and cologne, you can use both of them together to create that great masculine scent you desire.
That will allow you to enjoy the best results while leaving your skin looking fresh and healthy. Nevertheless, you'll need to go slow on the aftershave as it's an alcohol-based product that may dehydrate the skin if used excessively.
So, can you use aftershave without shaving? Of course, you can!