Shaving does not only mean trimming or cutting off your facial hair, but it is an art that is perfected over time.
There are many ways to get a perfect shave, but it is important to keep certain things in mind before shaving.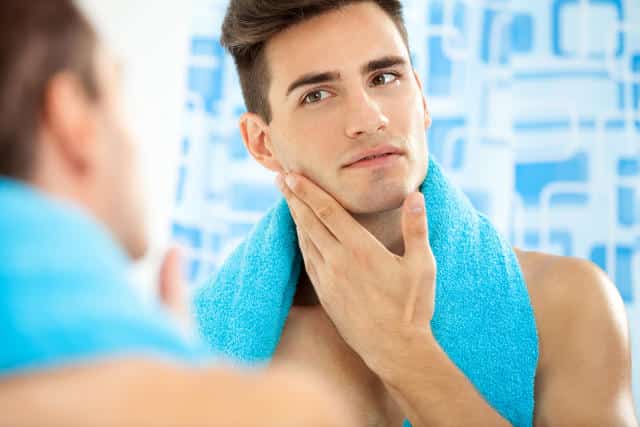 For example, it is very important to choose the right lubrication for shaving to avoid cuts and burns. For someone who is just trying out razor shaving for the first time, it will be very difficult to shave because with all the foamy gel on their face makes it difficult for them to see where their blade is shaving.
This is why it is important for a novice to choose shaving lubrication that is transparent, such as shaving oil.
In this article, we will review the best types of shaving oils to choose from.
List of Best Shaving Oil For Men:
1. Shave Secret Shaving Oil

The Shave Secret Shaving Oil is 100% natural and does not have any artificial materials. It gives a smooth shave and only needs about 3-4 drops of the shaving oil to get a good shave.
This shaving oil can also be used for dry shaving. Just apply a few drops of the shaving oil to the area that is being shaved and let it sit for a few mins before using the electric shaver.
Many times when you shave you smell like the shaving gel for a while after you have shaved, but with this shaving oil that is not the case.
There is no 'after shave' smell with this shaving oil, but only just a pleasant scent during the shave.
2. The Art of Shaving Pre-Shave Oil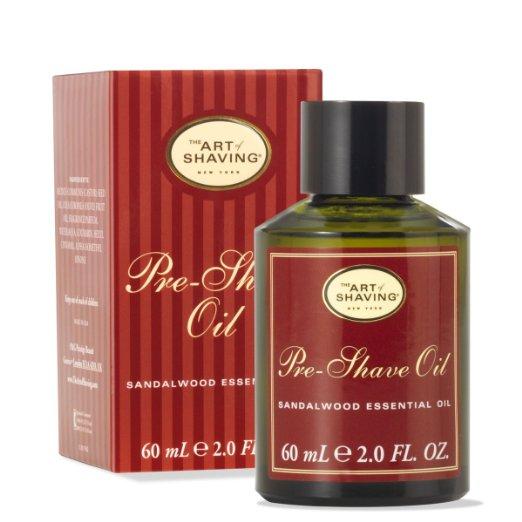 The Art of Shaving Pre-Shave Oil is another alternative to shaving cream. This oil has a very pleasant sandalwood smell and this smell is favored by many men.
You can even use natural oils like Olive oils as a pre-shave oil.
The essential oils in the product are mainly based on olive oil and castor oil. These oils help lubricate the skin and lift up the tiny hairs on the face.
This helps ensures that the blade moves smoothly on the skin and the lift in the hair makes sure that it results in a close shave.
One area where this shaving oil lacks is that it is thick and sticky. This means that you have to add water from time to time and it may leave an oily residue.
3. Pre-Shave Oil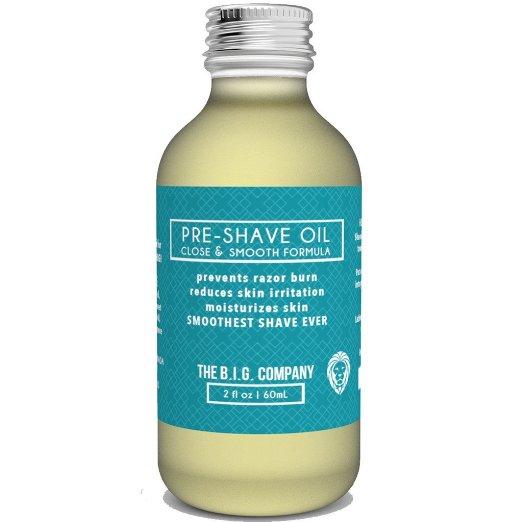 Pre-Shave Oil is made from 99% natural materials. The main reason why this shaving oil is special is that it can be used as a shaving oil and as a beard oil.
So it is sort of a 2-in-1 deal. One of the ingredients of this product is Vitamin E. Vitamin E is an antioxidant that helps by supplementing the skin and prevents the aging process, so basically, it acts as an anti-aging.
This product also contains castor oil, which may cause it to have a thick texture. Yes, castor oil can be used for shaving as shaving oil. Even though the top ingredient is castor oil, which to some may seem to have a bad scent, but this product has added fragrance that makes it smell good.
Our Favorite Best Shaving Oil For Men:
All of the 3 shaving oils mentioned in this article are great. However, if you are looking for something that gives you the best bang for the buck, you should go with Shave Secret shaving oil.
It has been used by thousands of men and is a solid product. If you have good a few spare dollars lying around, then you should definitely try the Art of Shaving shave oil. It is a company that makes several other products and focuses on providing you with the best shaving experience.
Last, but not least: we have the pre-shave oil. It is in the middle if you compare it to the other products. In terms of price, it is a little more expensive than the Shave Secret shaving oil but cheaper than Art of Shaving pre-shave oil.